5 Critical Steps for a Great Customer Mailing
Marketing & Sales Promotion Techniques
Virtually every day we receive some type of mail from one vendor or another clamoring for our business. Sometimes, the volume of mail we get can be truly amazing at times, especially around the holiday season. So when it comes time for us to put together a customer mailing, we want it to stand out and be unique. That way it doesn't land in the trash can along with all the other flyers, magazines and solicitation letters.
In order to ensure your mailing gets read by as many people as possible, there are a lot of things to try, but here are 5 steps to take to ensure you're doing everything you can to get your mailings read.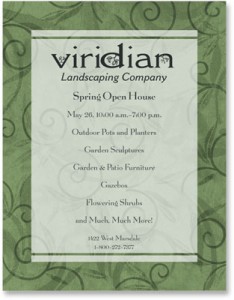 1.    Get your mailing noticed. While there are things you can do to come up with a unique flyer design idea, a key to this step may cost a bit more than your usual mail out, but will pay dividends in the long run. You can do this by doing something unusual with your mailer. Include a button or a pen or something that makes the envelope or box unusual in shape, feel and weight.
2.    Be visually appealing or obnoxious. Using graphics and colors that will catch the eye, either in positive ways, or by being so garish it can't help but be seen will be effective
3.    Make sure they read it. Using large text that is easy to read for at least enough words to catch attention will be effective. Good flyer design ideas demand readability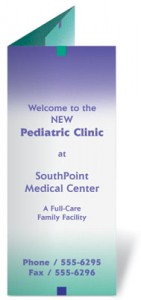 4.    Include enough detail, but not too much. If you're introducing a new product or service, put some detail about it in the mailer. If you're using a trifold brochure, you may want to do 2 panels with picture and text instead of one panel per topic
5.    Leave them wanting more info, but make it easy to get to. Mailers are just the tip of the iceberg, so make sure you've got an email address, a website or phone numbers in lots of easy to find locations. That way, customers will come to you for more information on what you're offering.
As that last step says, the customer mailing is just the first part of an overall campaign. If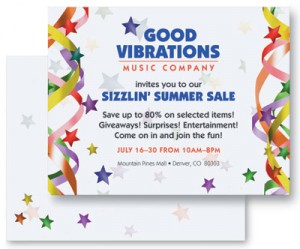 you're working off of a targeted mailing list, especially if it is your customer list, call back and follow up in a few days to make sure they kept your customer mailing to see what parts of your flyer design ideas worked best. That way, if they've not contacted you about your flyer, brochure, letter or postcard by the time you've called them, at least you will have a good reason to get in touch with all of your customer base to work for more sales.