Handwritten Notes Leave A Strong Impression In Today's Electronic World
Designing Your Business Communication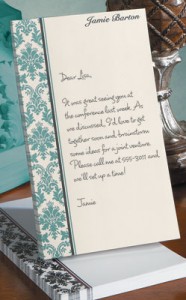 With the speed of business in today's economic world, it seems like every bit of communication going on is either by email, cell phone, Twitter or Facebook. Big business even uses their own in-house instant messaging and collaboration systems to make sure everyone is working off of the newest information possible. This need for speed has relegated the handwritten note to the Post-it note category, and depersonalized virtually everything. But a real live handwritten note can really make a huge impression on whoever receives it.
There are lots of occasions when you want to add that extra level of personal touch to a correspondence.  When it comes to reaching out to a potential client, or growing a relationship with an existing one, handwritten correspondence reaches a level that no email or phone call can. By having high quality, personalized stationery to add that special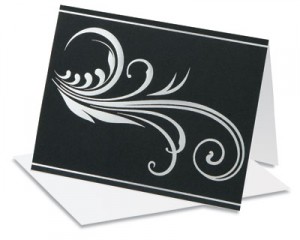 touch, it also means more to the recipient because they know you've taken the time and effort to become a bit more personal with your correspondence.
Whether it's a handwritten thank you note to the HR manager who interviewed you for a potential job, the salesman who wants to add that personal touch to encourage a call or commitment,  all the way through the CEO who sends a personal note of congratulations for a job well done, when it comes to making someone feel like they are personally appreciated, nothing shows that as well as a handwritten note. Anyone who receives a handwritten note expressing appreciation and gratitude for who they are and what they do brings a smile to their face.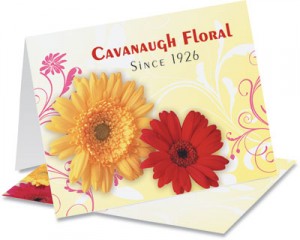 Making connections in business is everything. Good products and great service are only one part of a much bigger picture and finding the ways and means to create and strengthen those connections is vital to the strength of a business. Handwritten notes can do that in ways that gifts and phone calls just can't do because people appreciate the fact that a person takes the time to relate to them as a person. You really can't do that in an email.