Office Award Ideas for Harry Potter Enthusiasts
Employee Recognition Ideas Recognition & Motivation Ideas
Put a magical spin on your next employee recognition. Dive into the curious world of Harry Potter when dreaming up office award ideas. Here's a few award categories to get you started!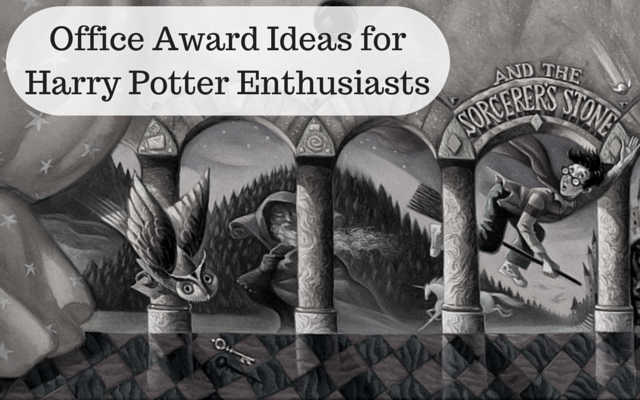 Harry Potter Loyalty Award
Instead of naming an employee of the year, honor this clever, dedicated person with the Harry Potter Loyalty Award. Their determination and willingness to learn and move the company forward is evident in their daily tasks and accomplishments.
Hermione Granger Learning Award
We all know of that one person who picks up new skills quickly, and has to teach us what's going on. This detail-oriented, conscientious employee deserves the Hermione Granger Learning Award.
Ronald Weasley Congeniality Award
When you have to team upon a project, you know that one person everyone wants to work with? He deserves the Ronald Weasley Congeniality Award for his cheerful, easy-going personality that meshes well with everyone in the office.
Patronum Award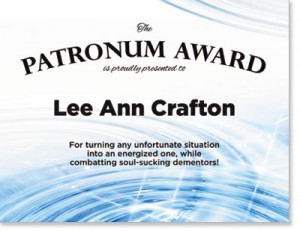 This award goes to the person in the office who is an extremely positive ray of light.
They can turn any poor situation into an energized one and even combat soul-sucking co-workers dementors.
Longbottom Progress Award
Present this honor to the person in the office who has shown great improvement over time. The Neville Longbottom Award celebrates an employee whose newfound leadership skills and confidence are noticed by the entire staff.
Helpful Hagrid Award
Is there a nurturing staff member who's always ready to help someone else out? The winner of the Rubeus Hagrid Award is a kindhearted teacher who's friendly with everyone they collaborate with and a joy to have on your team.
The Seeker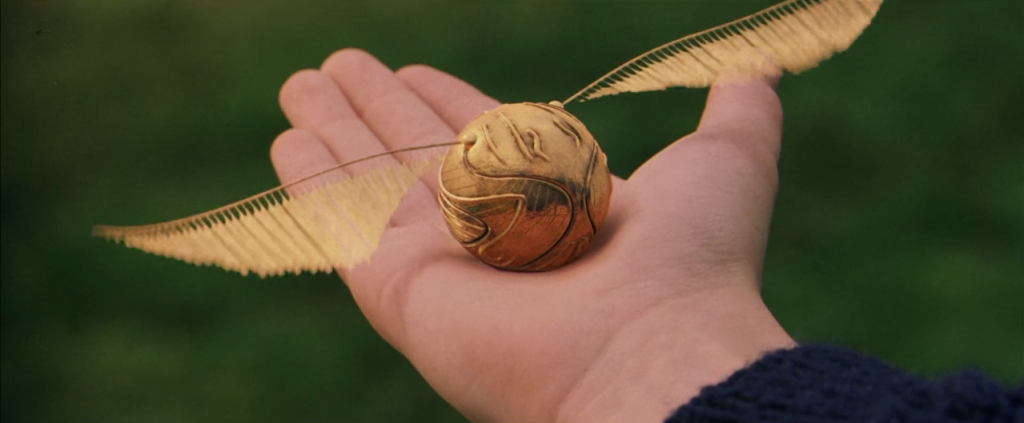 This award should be given to the employee that has a lot of responsibility-but always delivers. They finish the game, add serious value to the company and are light & nimble.
Sirius Black Identity Award
Every office has someone who is the voice of the company. They're loyal and will protect the identity of the company at every turn. The Sirius Black Award recipient likely works in the marketing or public relations department and always has a positive comment ready.
Professor Minerva McGonagall Leader Award
This leading office lady is looked up to by many. Although she rules with an iron fist, she's fair and intelligent. The Professor Minerva McGonagall Leader Award should go to a natural leader, whether she's taken on a new supervisory role or is being honored for years of dedication.
Professor Albus Dumbledore Leader Award

We haven't forgotten about the men! An equally intelligent, wise man in the office should be honored with the Professor Albus Dumbledore Leader Award. He sets solid examples and the interns look to him for inspiration and guidance.
Severus Snape Teaching Award
Sometimes it takes awhile to see where a new employee fits into the office mix. But when a shining star emerges with an immense loyalty to the company and is willing to share their talents and intelligence to benefit everyone, they deserve the Severus Snape Teaching Award.
Gryffindor House Award
If there is an entire team that works well together to get the job done, present them each with a Gryffindor house award. #BestHouse
Wingardium Leviosa Award
Is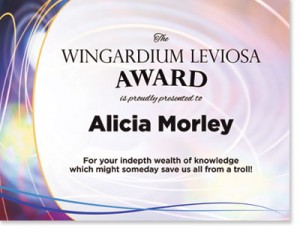 there a friendly know-it-all among yourselves? Reward them for their knowledge- someday they may save you from a troll.
Ready to create your awards? Paper Direct has several certificates to make your Harry Potter office award ideas true keepsakes. Browse the collection of online certificates today!