9 Tips for the Ultimate Golfing Brochure
Designing Your Business Communication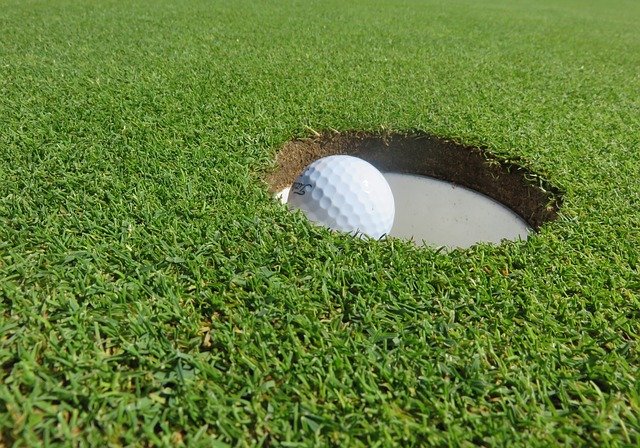 As the temperatures rise, so do the number of tee times! Keep your golf club members and guests informed of all the activities coming up this summer at your facility. From lessons and luncheons to fundraisers and featured guests – here is the essential information to include in your next golf brochure.
1. Feature Play Hours
First and foremost, explain what days and hours the course is open to members for general play. Detail the available tee times and how to make a reservation. Can they go online? Or do they need to call the clubhouse?
2. Golf Lessons and Leagues
In addition to general play, members will ask about lessons (for both adults and youth) as well as how to participate in a league. Share these schedules, age requirements for the youth activities and any additional fees to participate.
3. List Fundraising Events
During spring and summer golf courses often host weekly outings for local charities. Keep your members in the loop on these social events. Include contact information for where to sign up and the fees for team play.
4. Highlight Special Guests
Are you hosting a golf clinic this summer? If a star player or local golf pro will offer tips and tricks to your members, share a short guest bio and run down of what members can expect from the event.
5. Explain the Course
Let visitors know if they're in for 9 holes or 18. What special features do you offer? How big is the fairway? How challenging are the drives? Are there uphill shots? Bunkers? Sand traps?
6. Share Dining Details
Whether your club has a sit-down restaurant or a snack bar, let your guests know what types of food they can expect during their time on the greens. Highlight seasonal hole-side mobile drink and snack delivery services and specials.
7. List Pro Shop Perks
What can guests expect from the on-site pro shop? Share what brands of golf equipment you sell, information about your on-site pros and custom services offered, such as club fitting, tutoring sessions or shirt embroidering.
8. Include Location Directions
In addition to an address, be sure to give visitors additional details for finding the course. A simple map is helpful. Mention landmarks and major cross roads, especially if the course is located in a rural area. (Members often share brochures with friends who are new to the facility.)
9. Add Testimonials and Photos
Round out the golf brochure with positive words and colorful pictures. Quotes from satisfied guests and photos of unique course features are memorable selling points. Wrap up with details on how to become a member and annual fees.
Are you ready to design your summer 2017 golf brochure? Browse the eye-catching golf stationery at PaperDirect to get started.