4 Cool Giveaways for Your Next Corporate Event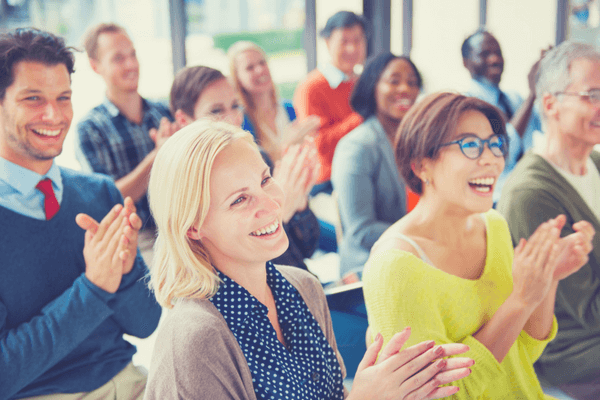 While corporate events can run the gamut from casual staff parties to more formal luncheons, they all have one thing in common. They can be better attended and loads of fun if you come up with a slate of exciting giveaways for attendees. Cool giveaways for corporate events not only add interest and enjoyment to the event, but they let people go home with extra perks that show how much they're appreciated.
Need some giveaway ideas to offer at your next event? Here are four prizes the crowd is sure to love, and tips on how to get them excited about the giveaway.
Cool Giveaways for Your Next Corporate Event
Gift Certificates: Whether you pick a gift card from a nearby favorite restaurant or a popular store, gift certificates never go out of style. They let employees select a purchase or meal that suits their exact tastes.
Spa Days: Check out what kind of vouchers for services your local spas offer for a perk that benefits employees as well as your overall company. Employees get a chance to kick back, relax, and rejuvenate, and then return to work with a revitalized body and mind.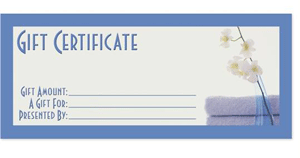 Company Swag: Notebooks, tote bags, tumblers, lanyards, and other swag sporting the company logo make for cool giveaways at corporate events for their versatility. Go for smaller swag, and you can make sure everyone in attendance goes home with a gift. Go for more substantial items if you want to include a few as grand prizes.
Goodie Baskets: Baskets packed with goodies are another idea for cool giveaways at corporate events, again for their versatility. Stick with traditional baskets cascading with fruit, candies, and snacks, or create themed baskets stocked with any variety of different items. Themes can include office and work-related goodies, games and puzzles, or health and fitness items.
Ideas for Making Giveaways Exciting
While the smaller company swag can go to everyone in attendance, you can come up with exciting ways to choose the recipients of the more substantial gifts.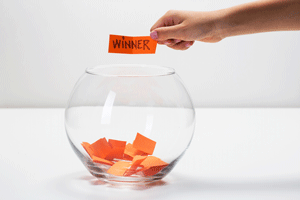 Raffle: Raffles can be a blast, with raffle tickets handed out to people as they enter the event. Raffles are quite good at holding people's attention, so schedule them near the end of the event to ensure everyone sticks around.
Other Games of Chance: Raffles are fun because recipients are left up to chance, and there are a few other ideas in that same category. Contestants can be asked to draw straws, pick cards, or even engage in a round of tabletop Wheel of Fortune with your own set of prizes inserted as options on the wheel.
Games of Skill: Competitions are another way to dole out your corporate event prizes, and you have a wide range of options. Trivia games, company fact games, and spelling bees are a few ways to pick out your top winners.
Whether you're raffling off a spa day or answering trivia questions to win a gift basket, employees will appreciate the extra show of appreciation that cool giveaways for corporate events can bring. Shop PaperDirect for your office giveaway, gift, and stationery needs.