Autumn Flyers Are More Effective With Fall Border Paper
Marketing & Sales Promotion Techniques
Do you have a fall event you'd like to announce with a flyer?
Fall border paper from PaperDirect will jazz up your flyer and with autumnal colors like bold orange, earthy brown and sunflower yellow, your fall celebration flyer will surely be noticed!
Some of our Favorites:
[one_third]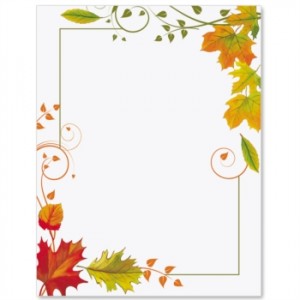 [/one_third][one_third]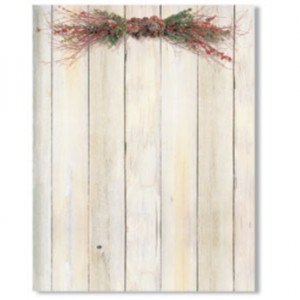 [/one_third][one_third_last]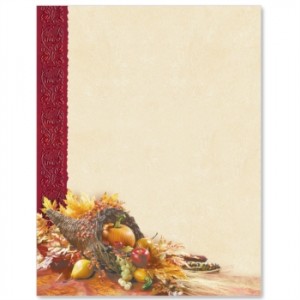 [/one_third_last]
[one_third]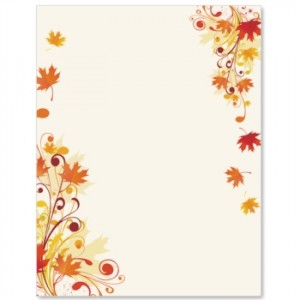 [/one_third]
[one_third]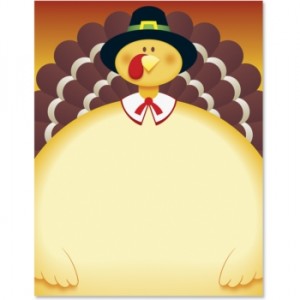 [/one_third]
[one_third_last]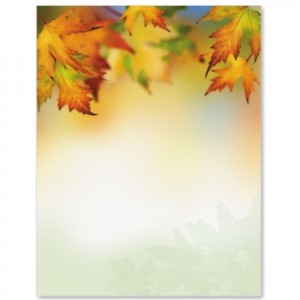 [/one_third_last]
Flyers are a great tool to announce a wide variety of events, from autumn festivals to small parties for the kids. If you'd like to design your flyer, then choose the fall border paper from PaperDirect that you love the most and get ready to do this at home or the office.
Flyers 101
Brochures, pamphlets and flyers are often the entrance point to your larger marketing efforts. The goal of a flyer is not only to educate a potential customer about your products or services but also to highlight that your company offers a better set of products or services than the competition. Our approach to flyer design revolves around these fundamental concepts while focusing on your wishes.
At PaperDirect, we know flyer layout, graphics and presentation. Our professional flyer templates afford you easy access and complete control over developing a high quality brochure, pamphlet or promotional flyer tailored exactly to the needs of your business (or personal uses for parties, weddings and the like).
With our specialized advanced flyer designs you can make a flyer with templates in minutes, from the comfort of your own office, home or chair. Our no hassle custom flyer development platform couldn't be easier. Get started today and create award winning flyers at a small fraction of the expense of even modest basic flyer development and creation costs!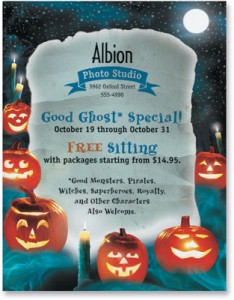 Design Your Autumn Flyer
When it's time to lay out your flyer, you'll want to use a type style that's easy to read. Be sure to balance bold and regular type using the bold type to grab attention for the most important part of the message while small and regular type styles can be used for the details of your message. A flyer without graphics or arts is blah, so you will want to include some art work in your flyer. Perhaps the simplest way is to use a pre-printed background appropriate to your message.
How about a Halloween-themed flyer? PaperDirect has Halloween border paper that will work great for your Halloween bash or festival. Check out these Halloween border papers:
Spooky Lane
Haunted Hill
Good Ghost
And so many more Halloween border papers from which to choose!
Nothing says autumn better than brightly colored, seasonal fall border papers from PaperDirect. Shop online today, and in no time at all, your new fall border paper will be at your door.