7 Ways to Welcome Colleagues to Town During the Christmas Season
Christmas & Holiday Party Tips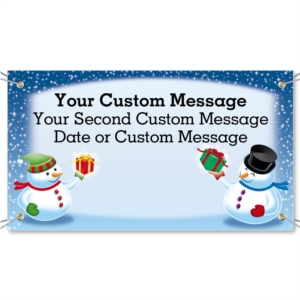 If you're the one in charge of welcoming colleagues to town who are traveling during the holiday season, you will want to make their travels as festive and bright as possible. The Christmas season can be a difficult time of the year for people to travel and be away from their family, so take the time to show your colleagues around a bit. These ways to welcome colleagues to town should help you get a head-start on your planning.
7 Ways to Welcome Colleagues to Town
Create a Christmas banner that lets them know your office is a place filled with Christmas cheer. Choose one of the Christmas signs designs that you feel best fits the mood of your office during this special season.
Plan a Christmas cookie exchange with everyone in the office so your colleagues have sweet treats to enjoy during their stay. Ask everyone to bring a dozen cookies to share with one another.
Invite your colleagues out for a dinner and drinks after work at a local restaurant. This will allow you to show your colleagues around town while also getting to know them at the same time.
Take them on a tour of local Christmas light displays. This tour of the local area could make them feel more at home.
Check out local museums and zoos, and see if any organizations in your area are hosting special Christmas events. If they are, take the time to bring your colleagues to one or two of these special events.
Host a White Elephant exchange in order to promote camaraderie among your colleagues. By bringing in silly and useless gifts, your coworkers and your out-of-town colleagues will have plenty of laughs together while also establishing an important bond that is necessary for team work in the office.
Plan an office Christmas decorating party, and get your colleagues in on the action. It will help your out-of-town colleagues feel vested in your location.
Take the time to make this Christmas more special than it has ever been. Not only will your colleague who are traveling on business to your location this time of year appreciate it, but your full-time local employees also will enjoy the festivities as well. This is your chance to bring Christmas cheer to everyone in the work place. For all of your paper products and Christmas event needs, visit PaperDirect today.