Office Award Ideas Inspired by the 90s
Recognition & Motivation Ideas
It's time to take a step back in time. You know, when MTV played music videos and MC Hammer balloon pants were cool. For your next company awards recognition party, slip on your vintage jelly shoes, don that side ponytail proudly and dig out your New Kids on the Block cassette tape. Here's six office award ideas inspired by the fabulous 1990s!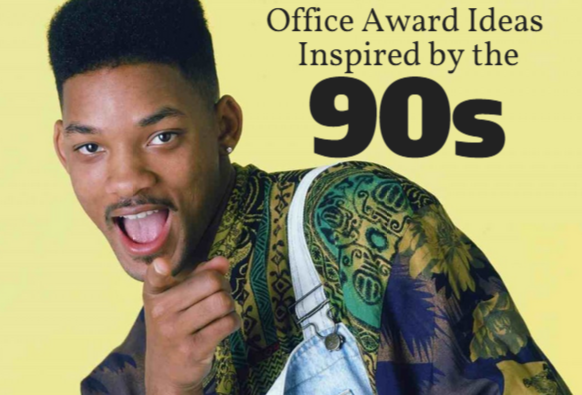 Teen Spirit Award
Send the most upbeat, spirited employee into a state of nirvana with the Teen Spirit Award.
This employee is bubbly, happy and remembers nearly everybody's birthday with a card and homemade treats!
Saved by the Bell Award
Is there a key person in the office who somehow seems to come up with fabulous ideas at the last minute?
They deserve the Saved by the Bell award for keeping the team afloat during tough times, much like your best buddy from high school.
Mary-Kate and Ashley Award
It takes a team to get things done. Is there a powerhouse female duo who keeps your full house running smoothly? They deserve the Mary Kate and Ashley award for being the stars of the work day show.
Wayne's World Award
For the men, consider the Wayne's World Award. Do you have a Wayne and Garth who work together seamlessly, add personality to boring presentations or simply keep the office smiling with their jokes and antics? This award is just for them!
Chris Farley Award
Perhaps one of the best known Saturday Night Live comedy skits of the 90s was Chris Farley's motivational speaker parody. If you have an employee who is always sharing kind, helpful words to make meeting deadlines and projects easier, this recognition is perfect.
Power Ranger Award
You all know that person in the office who fights, fights, fights to get ahead and get things done. They may play down their gusto by wearing a colorful mask, and have a powerful team behind them, but they're already ready to dive in headfirst and do what it takes.
They're a true Power Ranger!
The Fresh to Death Award
In West Philadelphia born and raised…
The Dial Up Award
If there is someone in the office that is always running late, give them the dial up award for their slow behavior.
Sporty Spice Award
If there is a marathon runner or fitness guru in office, present them with the Sporty Spice Award. Other Spice Girls include:
Ginger Spice
Posh Spice
Scary Spice
Baby Spice
Go 90s!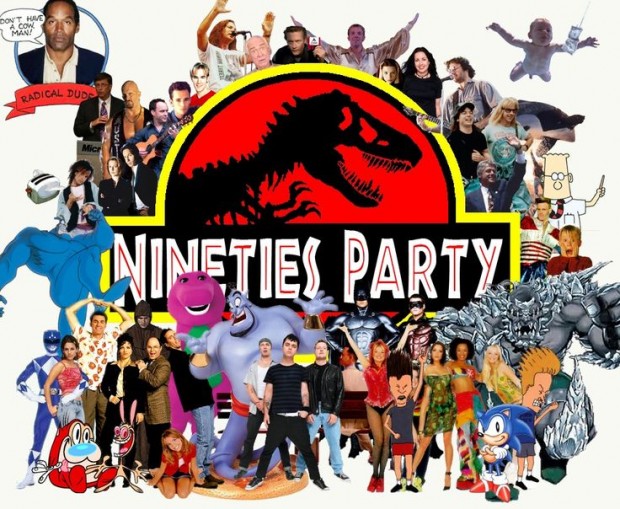 After you've figured out who gets what award, it's time to start creating festive certificates. Paper Direct has several templates and paper patterns to choose from. Get started online today!
Image courtesy of Buzzfeed