How to Host a Chili or Crock Pot Cook-off at Work
Hosting a chili or crock pot cookoff is a simple and easy way to get the office to mingle during lunch. Also, food!
Here are some quick tips and an email template that you can use during your office's next cook-off challenge.
Tips
Email Twice – People forget. Make sure you let your employees know about 10 days in advance and then email them the day before too.
Calendar Invite – Include a calendar invite as well.
Kitchen Signs – Tape festive signs in the kitchen to keep this cook-off top of mind.
Provide Ideas – Providing some inspiration will increase cook-off participation. (example in email template below)
Make it a Contest – At the end of your lunch, have people vote; for the best, the worst, and the most unique. Give the winners a small prize (coffee gift card or treat) to provide more incentive.
Provide Drinks or Fixins' – As a company, you can make the cook-off better by providing something to compliment the food. Whether they are beverages or fixings (crackers, seasoning, cheese) this is a way to take your lunch to a whole other level.
Bowls! – Don't forget disposable bowls and flatware for an easy cleanup.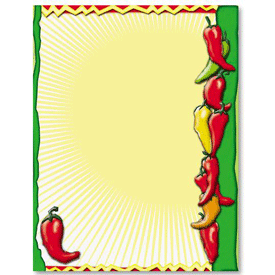 Email Template
Feel free to use this email template to send to your team.
---
The time has come…
To dust off your crock pot and put on your chef's hat. We're having a chili cook-off on [DATE]!
How it works:
Sign up to bring your signature chili (any style you want)
Everyone will gather at lunch to taste, enjoy, and vote
Top chili chef wins an awesome prize (plus bragging rights)
Provided by us: Chips, sour cream, cheese, and tortillas
Please let us know if you're planning on making a chili for the cookoff by emailing back. If you've never made homemade chili before, check out this Pinterest board for inspiration.
---
Other Cook-off Ideas
If chili isn't your office's jam, there are plenty of other cook-off ideas, including:
Soups & Stews (perfect for Fall!)
Anything Crockpot
Dips
Super Bowl Recipes
Holiday-themes (St. Patricks Day, 4th of July, etc)
Breakfast potluck
Best of luck to your employees; time to get cooking!