Cool Halloween Invitations You Can Make
Seasonal & Special Events Ideas
When it comes to parties, there's usually not a better party during the year than a Halloween party. Not only are there lots of fun decorations, but all the different costumes are enjoyable as well. To start things off, you can even have cool Halloween invitations. And the best part of that is the fact you can make them yourself!
While having Halloween invitations printed up is something you can do, it's usually pretty expensive, and having them made for you takes away a little of the fun. And spending tons of money on Halloween cards that all you have to do is put your name on it actually seems lame in a lot of ways.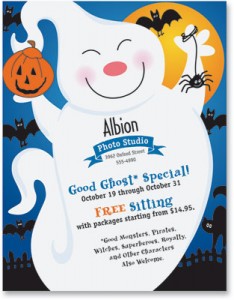 That's why making invitations yourself can be an enjoyable task to do. Even if you simply buy printable invitation cards and run them through your printer to add the text, you can customize each card and even do fun things inside them with graphics and styles to make them stand out. Even if you decide to hand design each card, people receiving them will know you've put personal time, effort and thought into something as trivial as the invitation. That kind of attention to detail is going to make for an entertaining party!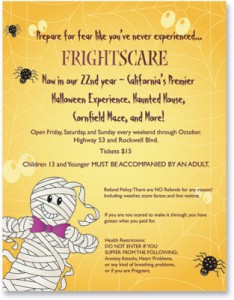 So take a look at the different styles of invitations out there, pick one or two you like and sit down and make them your own. Whether you're planning a lively party, or a scary haunted house, you don't have to start from absolute scratch to get a great customized, totally cool Halloween invitation and the rest of it is pure fun!