Wedding Invitations Etiquette & Wording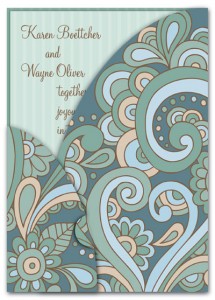 The Value of Following Wedding Etiquette
Whether you are planning a small, informal wedding or an extravagant event, you will want to make sure that you start your marriage  on the right foot with your extended family. Wedding etiquette helps guide a bride and groom and provides an assurance you have done your best to properly acknowledged important parties and avoided any unnecessary hurt. Following etiquette can help set the tone for your future relationship with your new in-laws.
The Importance of Wedding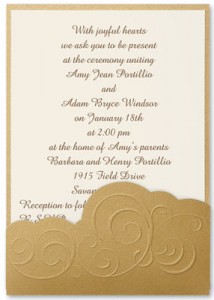 Invitation Etiquette
When it comes to making every effort to have the perfect wedding, no detail can be overlooked. Following the proper protocol provides the tools needed to handle the nuances of a situation and the complex relationships often involved without causing the appearance of alienation or favoritism. This is particularly true of wedding invitations, when everything from wording to whom to send invitations, matters.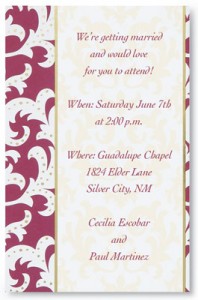 Courtesy Must Prevail
It is important to remember that wedding invitation etiquette is intended to assure that the feeling of others remains a priority. Sometimes, etiquette may suggest something that in your situation would cause undue hurt feeling. When adhering to a guideline would cause hurt feelings, courtesy must prevail and you do what is most right in your circumstance.