Inexpensive Certificate Awards for Any Occasion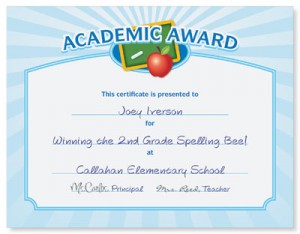 When it comes to giving inexpensive awards for any occasion, there are almost as many choices for awards as there are occasions to give them. There are all kinds of certificate designs and styles from the rather plain all the way through the super fancy that look absolutely awesome and the recipients will be pleased to get. And they can be used for any occasion as well, since you are buying blank certificate stock, so you can define what they get used for.
For instance, doing certificates for school projects and as awards for special events is a breeze. All you have to do is select the appropriate pre-designed certificates and you're almost done. After that, all you have to do is fill in the recipient's name and the reasons for the award print it off on any laser or ink-jet printer and you are done. There are templates for most of the stock certificates that load up in your favorite word processor that makes taking care of the layout and wording a snap. After that, just have the certificate signed by the principal or event sponsors and you've just created a fantastic award that anyone would be proud of.
And certificates are inexpensive as well. Certificate stock is very inexpensive, and even if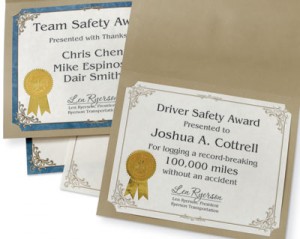 you add in labor dollars to have them laid out and printed, they're still going to be about the most cost-effective award you can give. Even if you put them in a nice frame for a full presentation, you can still expect the entire award to cost less than $10. That makes inexpensive certificate awards cheaper than just about any other award you could give.
Regardless of why you're giving a certificate for, whether it's as an award at a dog and cat show, for success at completing a class or course of study, or as an award for a fishing or hunting competition, the ability to create the awards in a very few minutes means you can give the actual certificate at the close of the event. You don't have to wait weeks, or even months, to distribute the actual certificates to the winners. This kind of instant gratification is a great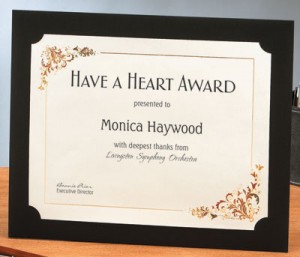 encouragement for future events, and means the recipient can show off the award when they win it.
There are other awards you can give, but in terms of bang for your buck, and to give the recipient something they'll appreciate for years to come, an inexpensive certificate award is certainly one of your best options. Take a look at the certificate stock available and see what would be best for your next event. You'll be amazed at what all you can find, and what occasions you can apply it to.