Customization Templates for Award Certificates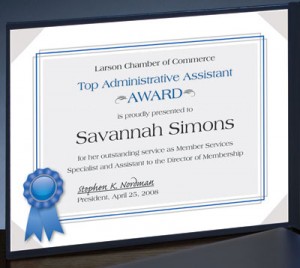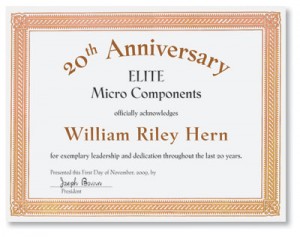 As important as customers and clients are to a business, the backbone of any successful business is its employees. Good employees are hard to find and keeping them can be even harder, especially in these economically challenging times when bonuses and raises are few and far between. This gives HR departments an added challenge when it comes to employee retention. One way to boost morale and to encourage employees to stick around is to develop a solid employee recognition program. A popular part of these programs are certificates of appreciation.
Blank certificates are inexpensive and there are FREE certificate of appreciation templates available for download for your favorite word processor. This means that certificates can be printed up in a matter of minutes because all the hard work, layout, and wording have already been completed. All that's left is to put the person's name and the date on it, hit the print button and you're done. Generating several certificates for an awards program can be accomplished in only a few minutes!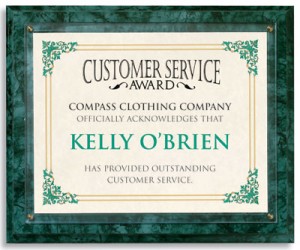 There are templates for virtually any occasion you can think of. Appreciation for attendance, excellence, safety, and production are just a few of the dozens out there. And if you've got an occasion that requires a certificate of appreciation template that isn't out there, since they are templates, making changes to cover your needs is a snap. Most templates can be downloaded from the company that makes the blank certificates. The best part is that they have designed the templates to the exact specifications of the paper so there is no chance of error.
And to dress up the entire process, putting the finished certificate in a frame takes only a couple of minutes for each one. Great frames can be purchased for as little as a couple of dollars each. Combined with the minimal cost of the blank certificate, being able to give out certificates of appreciation is one of the least expensive, but most productive ways to implement an employee recognition program. Low cost, ease of production, and flexibility with the certificate of appreciation templates makes presenting those certificates the most beneficial part of your program.