Making Booklets – A Starters Guide to Simple Booklets
Marketing & Sales Promotion Techniques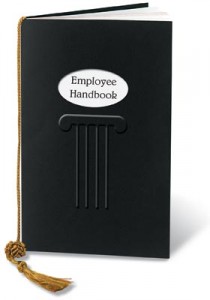 One effective method of marketing is to get as much information about your products and services into the hands of your customers as possible. Sometimes you only want to concentrate on a single product or service, and others may be better suited as a general overview. Whichever approach you take, one way to deliver this information is by putting together a booklet. While having booklets made can become a major expense, however, making booklets in-house can be a very cost effective marketing tool.
When you think of a booklet, you generally think about a small sized book containing perhaps 20 to 30 pages with some type of cardstock cover. But that's the easy part. Figuring out how to make a booklet can be the hardest part. Fortunately, there are tools out there that make the job not only less confusing, but a breeze.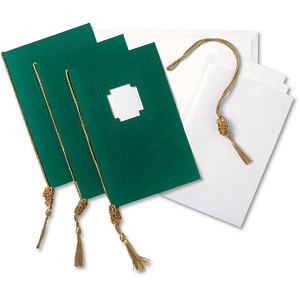 First you have to keep in mind how a booklet is laid out. Setting up a template to hold the text can be mind numbingly confusing, so finding a template for a booklet can save you a lot of headaches. The good thing is they are available for your favorite word processing and layout programs. You can also use that template to make the covers for your booklet as well. After you've laid out the text and printed it, and printed the covers, you've accomplished most of the task. With those parts out of the way, the next challenge becomes making booklets to fit the size you want.
That is accomplished with a paper cutter. You can either use a standard office paper cutter which is capable of dealing with small volumes, or if you need larger numbers of booklets, you can send them out to a printing company to have them cut to size. By cutting them in the middle of an 8 ½ x 11 page you can get 8 booklet pages out of one sheet of paper.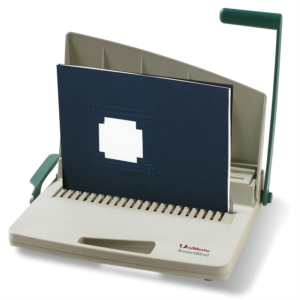 And binding them is the last step of the process. Again, you can use a printing company to bind them there are binding machines available that will work quite well for small volumes of booklets. Not only will this save you money, but customizing booklets becomes a simple process because you do not have to rely on the printing company to handle the process.
Booklets can be very handy marketing devices to show clients a bit more detail about products and services that brochures simply won't cover. When they're looking for reasons to buy, booklets can provide those reasons in an economical, and relatively easy to produce way. Take a look at your marketing processes and see if your company can benefit from making booklets for your potential customers so they can be more informed about your offerings.