Cool Teenage Birthday Party Themes
Seasonal & Special Events Ideas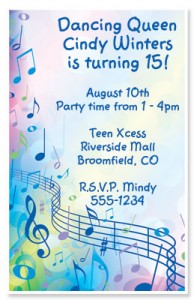 Depending on the person, birthdays can either be the most awesome day in the world, or the most dreaded. For teenagers, it's a toss-up, but most teens really enjoy having a cool party for their birthdays. While getting together with friends and family and doing the cake and presents thing, throwing a teenage birthday party with a theme takes the totally cool party factor to the next level. And with all the great theme ideas, regardless of the birthday person's interest, you'll be able to come up with a cool party that they'll love.
Having a great theme party is actually quite easy. First, ask what is the teenager's main interest? Once you know that, then putting together a teenage birthday party based on that theme is going to be a breeze. If they're into sports then having a party based on the sport is as simple as getting decorations of their favorite sport. Not only can you get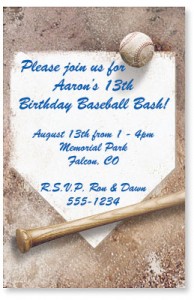 pennants for the wall, but there are napkins and plates for all the different sports as well.
Not only that but having a specialty cake made like a football, baseball, golf ball, tennis ball or soccer ball is something bakeries do every day. Even sheet cakes that look like the ball field with the proper goals or nets can be made very easily.
While sports themes are easy to do, so are a lot of other teenage birthday party themes. Music themes with cakes shaped like guitars or other musical instruments and musical note decorations makes for a great party. Other great birthday party themes are those based on favorite video games and TV shows or movies. There are all kinds of totally cool decorations for game and movie based parties available and having a bunch of friends over to play the game or have a movie marathon is an awesome way to make a memorable birthday.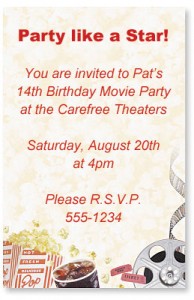 Regardless of what the teenager is into, a great birthday theme party idea is just a step away. With a little planning, sending out some great invitations, especially for a surprise party, and some cool decorations, not only will the birthday honoree have a great time but the guests will too. Themed parties gives everyone a central focus for the party and being able to have a party that everyone gets into, participates in and has a really great time at is definitely going to be a party to remember. Check out all the great themed invitations, decorations and cakes and make the next party the party everyone wants to be at.