Need Inspiration? Try These 10 Creative Business Card Design Tips
Designing Your Business Communication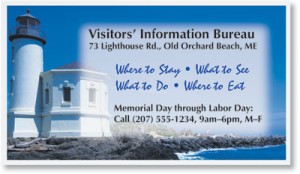 Here are some
business card design tips
that will help you create an attractive, appealing
business card
that lets others know who you are and what your business is all about:
Use vibrant colors to pique interest or emphasize something but no more than 3-4 different colors

Use colors from your logo or other marketing materials


Only include a photo if it's a very good one of you and appropriate

Keep the colors, style and language consistent with your website and other marketing materials

Text should be aligned left; centered text is sometimes difficult to read and put text on front of card only

Avoid unusual, difficult-to-read fonts, font that is too small, or more than one or two fonts and avoid light-colored font


Keep the information clean and simple. Avoid visual overload such as maps, multiple locations, appointment information, etc. Folded business cards are an excellent choice when you have a great deal of information to convey.

Make sure your business card design matches the overall theme of your business.

Don't deviate from the standard size and shape of business cards (3.5 x 2") so it fits into most wallets, business card holders and business card scanners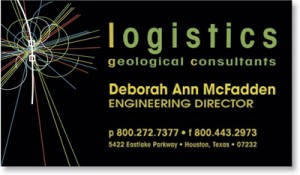 If you follow these simple business card design tips, you may notice more
customers and clients coming through your doors.Paper Direct has a full line of business cards and business card holders. Please shop online today at www.paperdirect.com to find all your paper office needs.