6 Business Banner Ideas to Increase Foot Traffic
Designing Your Business Communication
Has foot traffic dropped off for your business? Trying to engage new customers to shop with your company? Banners are a great way to increase foot traffic to your business but unless you know what to say, the effort might be wasted. Use these business banner ideas to inspire your next marketing campaign to reach new customers and re-engage existing ones.
Take X% Off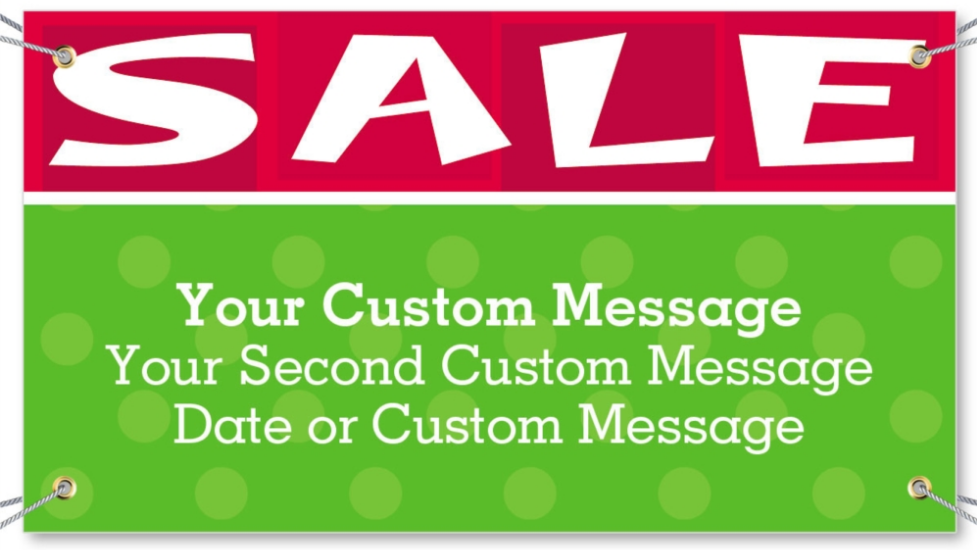 Who doesn't love a discount? Sales are a great way to encourage foot traffic to your business. Make sure your sale is a worthwhile effort by marketing it to passersby with an eye-catching banner that advertises the deep discounts available inside your shop.
You can create urgency with shoppers by noting on your banner "One Day Only!" This will get people in the store in a more timely manner, so you can better grasp the effectiveness of your marketing project.
Follow Us Online
List your Facebook, Instagram, Twitter, LinkedIn, or most pertinent social channels on your banner so new customers can immediately check out what you offer before visiting your store. This means you have to bolster your digital marketing efforts to really show off the merchandise and/or services your company sells. This banner will help you engage customers online while enticing them into your brick and mortar location.
Brand New for You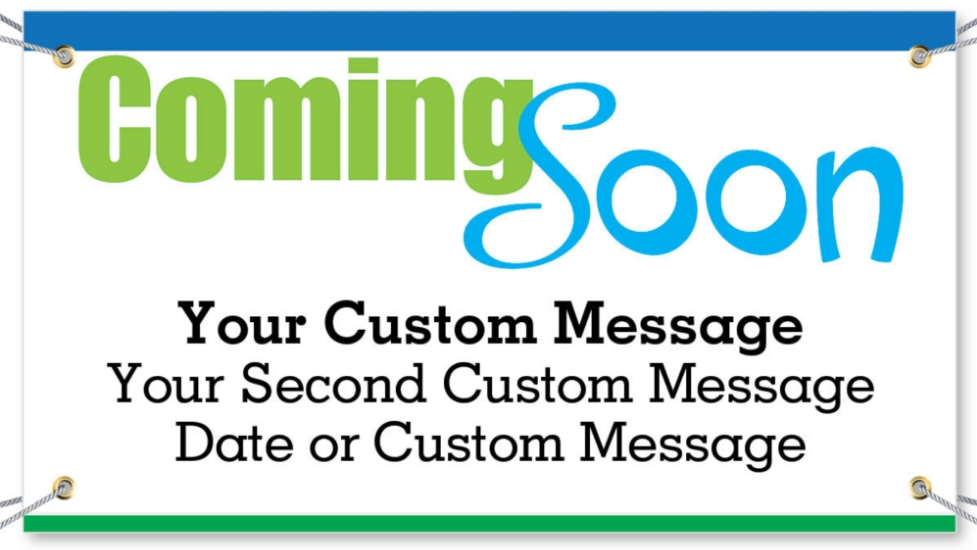 People are excited about new things, from cutting edge merchandise to additional services. Share the latest and greatest additions to your business with a banner that boasts about it. Shoppers are always looking for the next best thing, and they are more likely to step inside your business if they know there's something new to see and purchase.
We Can Help You
Everyone needs help sometimes. Let your community know that your business is there to serve them, whether it's helping parents find the best deal on back to school supplies or caring for dogs with daycare services. Reaching out a helping hand to your potential and existing customers demonstrates your commitment to them.
Get the Best
Whether your business sells organic produce or offers house cleaning services, let your audience know that you have the best products/services on the market. If you have a high Yelp or Google review score, include that in smaller text on the banner, for example, "Five out of five stars from Yelp users!" 
For new customers, this banner will inform them of your company's sterling reputation while reminding old clients about why they worked with your business previously.
Celebrate With Us
Hosting an in-store event? Opening a new store? Encourage everyone to attend with a banner inviting the community. Events entice curious shoppers, new and old, to peruse your business without feeling obligated to make a purchase, even though these individuals do end up buying during these in-store occasions.
PaperDirect carries pre-designed banners as well as blank canvases. Make your own banner and bring in more foot traffic this fall!