Black Friday Marketing: How to Make Your Business Stand Out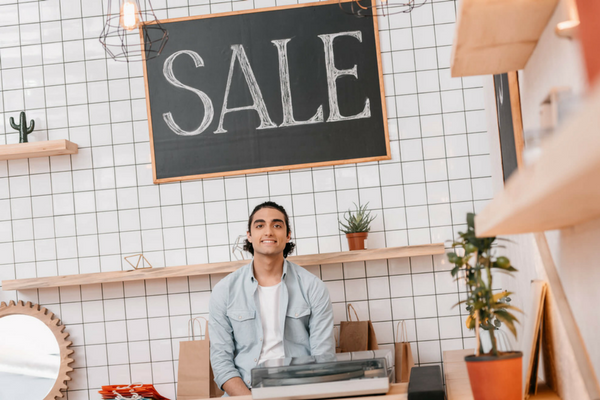 Shopping on Black Friday has become as big a tradition as the feast the day before. As the top deal day of the year, your company can get in on the action with a handful of Black Friday marketing strategies. These ideas are geared toward spreading your Black Friday marketing word far and wide, both online and in person.
Social Media Campaigns
Facebook, Twitter, Pinterest, and Instagram can be total hotspots for Black Friday deals with the right kind of campaigns. You want campaigns that pique interest, generate excitement, and get people coming to your shop. Ideas include:
Sweepstakes, where people enter their name and email for chance to win a big Black Friday discount
Mystery surprises, where shoppers get a free gift based on the amount of Black Friday money they spend
Sneak peeks at upcoming specials, with postings of fabulous photos showcasing the sensational stuff that'll be on sale
Hashtags can also be super helpful for drawing in folks looking for deals. Try tags like #blackfridaysale, #blackfridaydeals, and #blackfriday2017.
In-Store Promos
Make sure anyone who comes into your physical shop between now and Thanksgiving knows you have phenomenal Black Friday events in store. Create several eye-catching banners to hang in strategic areas, like near the checkout, in display windows, and over the main entrance and exit.
Print up a batch of fliers you can leave on the front counter and hand to customers with every purchase. Signs on display racks also work for grabbing attention, as does a display of some of the most sizzling items you'll have on sale.
Direct Mail Discounts
Sending out Thanksgiving cards to your previous customers is a sweet gesture, and including a Black Friday coupon code inside is a great way to get them coming back. Include a personal note in the card thanking them for their purchase earlier that year, and create a customized coupon code using the person's name.
Writing the enclosed note by hand makes it all the more special. If you took the time to handwrite a note and create a personalized coupon code, that person may be more inclined to take the time to head to your shop and use it.
Email Deals
Email is another way to reach the masses with your Black Friday marketing, either with an existing subscriber list or one you compile from past customer information. Emails are a great way to promote specific products you'll have on sale, complete with a link to the product on your website so they can simply click and buy when the time is right.
Encourage people to open and read the email with a catchy subject line they can't resist. Create urgency by mentioning the limited timeframe of your deals, such as "Today only" or "Black Friday until noon."
Run with these Black Friday marketing ideas and you'll have all your bases covered. You'll reach shoppers online, in your store, at their homes, and in their email inboxes. Once the masses are fully aware of all the tantalizing deals you have lined up, the sales are likely to start rolling in. Start getting the word out now with printed marketing materials from PaperDirect.