4 Promotional Ideas for Grandparents Day
Marketing & Sales Promotion Techniques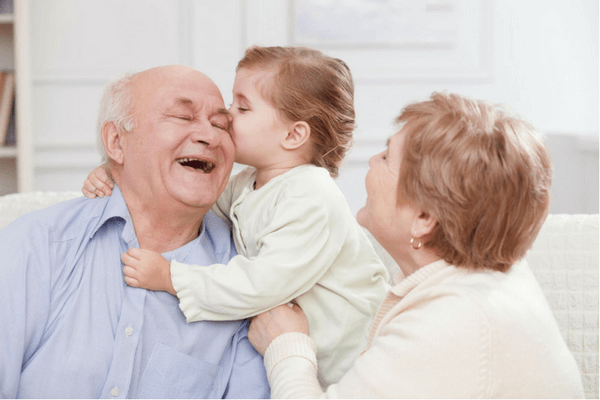 Every business knows that in the weeks before Mother's Day and Father's Day, kids across the country race to local shops to grab a token of appreciation for their mom or dad. Family-motivated holidays are big business. In fact, Mother's Day rakes in around $21 billion and Father's Day nets around $12 billion in sales of cards, flowers, and gifts. But what about National Grandparent's Day?
This underappreciated holiday takes place every year on the Sunday after Labor Day. National Grandparent's Day has been set aside as a special day to honor those people who have always been your biggest cheerleaders and never forget to send you a birthday card.
Few businesses take advantage of this opportunity. It's a perfect time for your company to show some love to grandparents and stand out from your competitors. Here are some tips for promoting your business on Grandparent's Day.
1. Grandparents Eat/Enter for Half Off
If you run a restaurant or you charge admission, then you can lure in customers by halving the amount that grandparents pay, provided they come with a grandkid in tow. Hang a banner in front of your restaurant to attract grandparents looking for a bit to eat.
2. A Special Ticket
Provide a bundle of services that can be redeemed with a custom-made ticket or gift card. Grandkids can buy them for their grandparents to redeem when it's convenient.
3. Don't Count on the Kids
Not every grandparent is going to be able to see their grandchildren on National Grandparents Day. So, dress up your shop or restaurant with eye-catching promotional materials to welcome those looking for a little appreciation, even if their grandkids are far away.
4. Early Bird Specials
Everyone knows that grandparents like to wake up early. Cater your business to them on their special day! Restaurants can offer specials for early arrivals. Bars can move their happy hour specials to earlier in the day. Retail shops can offer special deals during the early morning hours.
No matter how you choose to celebrate National Grandparent's Day within your business, make sure that you don't skimp on the quality of your promotional items. The experts at PaperDirect have an impressive variety of customizable promotional materials that are certain to meet your needs. Contact us today – we're here to help!