Appreciate Your Administrative Professionals Every Day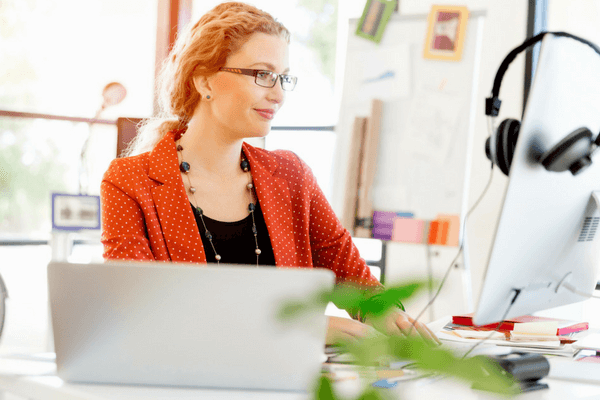 The wacky work season is approaching. Black Friday. Fourth quarter sales goals. Juggling holiday time-off requests. Whew! You know how much you depend on and appreciate your administrative professionals during this hectic time of year so now it's time to show them! Let's spoil your right-hand helpers with a few of these ideas in the coming months!
Start the Weekend Early
To show your gratitude, let your administrative pros pick a Friday in the month of October or November to work a half day. After lunch, let them head home to unwind with a long weekend and some much needed R&R.
Decorate their Workspace
Get to the office early, start the coffee and surprise your administrative staff with a little cubicle makeover. Fresh flowers, bowls of snacks and new coffee mugs or tumblers are sure to let everyone that these folks rock!
Craft Personalized Notes
Pick out some beautiful stationery and write a little thank you note to each member of the administration team. Tell them how much you appreciate their dedication to the company, where they excel and how you look forward to their assistance going into the end of the year.
Deliver a Surprise
Everyone loves seeing a delivery person with a fruit basket, green plant or cookie bouquet approach the office. We all wonder, who's getting spoiled? This month, send those special deliveries directly to your administrative professionals.
Make an Announcement
If your business relies heavily on social media and a growing audience, introduce your fans to the admin pros behind the scenes with a heartfelt thank you post online. Share a photo album of fun and festive pictures of them setting up at events, goofing off in the office and smiling for the camera.  
Treat Them to Lunch
Present your administrative professionals with Awesome Admin Pros certificates. After gushing about why you appreciate them, note that the certificate is good for a work-day lunch outing to a favorite local restaurant with another member of the office of their choosing.
Do you need to stock up on motivational gifts, paper certificates or other paper office supplies? Browse the PaperDirect website today. We have everything you need for the fall season and as an added bonus, it can all be shipped directly to your office.