7 St. Patrick's Day Marketing Ideas for Your Small Biz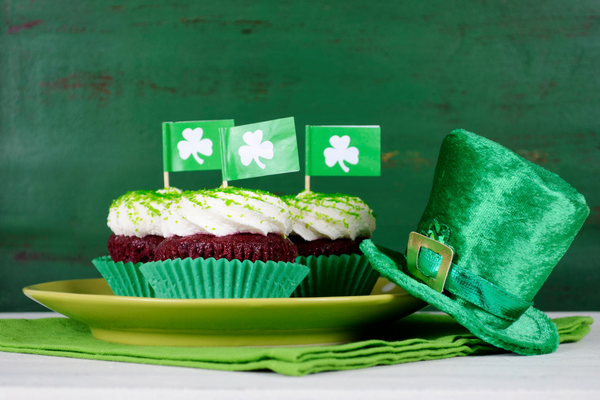 Everyone knows that St. Patrick's Day can be loads of fun with friends and family getting together for parades, corned beef, green beer, and traditional Celtic singalongs. So why not take the opportunity to inspire your customers to get into the Irish spirit on Friday, March 17, 2017.
Help your shoppers finding the pot o' gold at the end of the rainbow with these seven St. Patrick's Day marketing ideas.
Prepare for the Green Surge
Prepare ahead of time for St. Patrick's Day by stocking up on anything and everything green and/or related to Irish culture. Rename any services offered with St. Patrick Day's monikers. When March rolls around, you'll be ready to share pictures and descriptions of everything St. Patrick's Day related that your business has available. Displays of green products or merchandise exclusively from Ireland will play extremely well.  
A Trip to Ireland
Of course, you probably can't afford to send your clients to Ireland, but that doesn't mean they can't feel like they're already there while they are visiting your business. Decorate for St. Patrick's Day, play Celtic music, and offer seasonal treats to anyone who comes in.  Mail invitations to past customers and potential leads to join you and your staff on a journey to Ireland that doesn't require a passport.
Save a Pot o' Gold Promotion
An easy way to promote a sale during the month of March, tie in promotions with St. Patrick's Day themes. From lucky savings on items marked with four-leaf clovers to major savings at the end of the rainbow – get creative with how you incorporate St. Patrick's Day into your marketing efforts.
Host a St. Patrick's Day Happy Hour
It's always a good time to enjoy a cocktail and some appetizers, especially when it's St. Patrick's Day. Invite clients to a St. Patrick's Day happy hour complete with Irish whiskey, Guinness, green beer and a sampling of Irish delicacies. This event is the perfect opportunity to re-engage former clients and connect with potential new ones.
Wear Green, Save Green
No coupon necessary! Use social channels and email marketing to let shoppers know that they can save a certain percent on their purchases if they come in wearing green for St. Patrick's Day. Snap pictures of your customers in green to use on Facebook, Instagram, Twitter, and other digital marketing platforms to encourage more people to come in.  You can also promote the discount by sending on St. Patrick's Day themed mailers.
Create a Social Media Experience
Use Facebook or Instagram as a platform for a contest where users submit photos of their favorite leprechauns (kids and/or pets decked out in their finest green attire). Anyone who submits a photo can receive a small discount on their next purchase. The photo that gets the most likes can win a gift certificate to your business.
Share St. Patrick's Day Info
In the days leading up to St. Patrick's Day, use social media to share Irish recipes, trivia, historical facts, funny pictures, and anything else interesting that relates to this holiday. While you might be skeptical because these social media posts don't directly promote your business, don't be. This content will engage users and raise awareness for your brand, thus encouraging clickthroughs and purchases.