Preparing For Your Senior All-Night Party
Designing Your Business Communication Uncategorized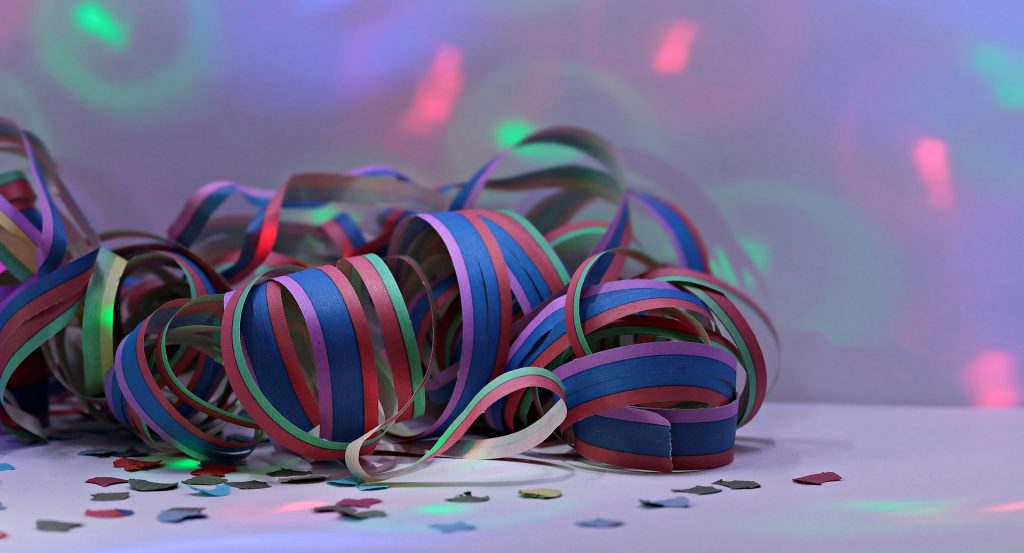 The next big party after Prom is the Senior All-Night Party! You'll need many items to have an amazing party that your students will love. Making sure you have all the essentials to create a memorable send off party for your senior class is part of the planning fun.
Pre-Party Needs
Planning the after party doesn't have to be stressful at all when you break it down into student council picking the theme, party communications, and giveaway items.
The first step to start planning your party is to pick the theme. A student council committee is made to pick the theme and start planning what's needed to create a fun party for your seniors.
Coordinate your party details in an elegant way with matching border papers, invites, programs, table tents, and more. Also create custom admission tickets that students can use as a keepsake. 
An easy way to find a winner for the giveaway prizes is with tickets you can hand out as seniors walk into the party at the beginning of the night.
Ordering your coordinated stationery and giveaway items with enough time will let you focus on other aspects of the party and make everything easier in the end.
Gifts For Students
The prizes and gifts that seniors will receive is a highlight of the party. You can gift them with promotional products like tumblers, lanyards, apparel, and pens that feature your school logo and their graduating class year. Gift certificates they can use at the movies or at a restaurant make for great gifts. Your seniors can win these as prizes in a raffle or contest. For students who don't win from a contest or raffle, gift them with goodie bags filled with promotional products.
Thank Your Sponsors
Sponsors are crucial to your party because they help with the food and gift needs. Gift your longtime sponsors with a wooden plaque or a crystal trophy they can display proudly at their office or restaurant. You can also award them on a smaller scale with a custom certificate in a certificate jacket.
There are many aspects in planning a Senior All-Night Party. Choosing the theme of the party, gifts and prizes for seniors, and acknowledging your sponsors all make for a great party. Make sure to check out PaperDirect for all your pre-party planning needs.