Golf Party Awards for Kids and Adults
Seasonal & Special Events Ideas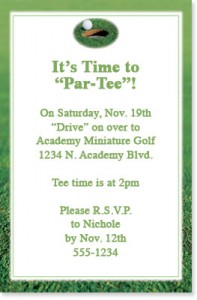 What kid doesn't love to play putt-putt golf? In fact, a lot of adults enjoy miniature golf (and some even make it interesting by betting on holes). Since we don't want our children gambling, but we do want to make the game fun and maybe even a little competitive, how about offering a golf party award at the end of a day on the putt-putt course? Children as young as five and teenagers, too, like to be rewarded for a job well done, and golf party awards is an added to incentive to participate in a wholesome family outing for your child's friends who attend a party with miniature golf as an activity. For the adult golf fanatics who play the "real" game of golf (and you golf "widows" out there know what we're talking about), PaperDirect has several golf awards from which to choose including a crystal golf ball paperweight, a 10″ golf statue award, and a variety of plaques and trophies you can have engraved with a personal golf award message.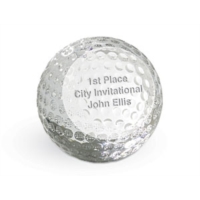 Why not kick off golf season (which is year-round in many areas) with a golf party on your favorite course? Men, women and children of all ages enjoy this challenging sport, and who knows, maybe your child will be the next Arnold Palmer or Phil Mickelson.
Shop online at PaperDirect today to get all your golf party invitations, accessories and golf party awards.