Company Business Cards That Get Attention
Designing Your Business Communication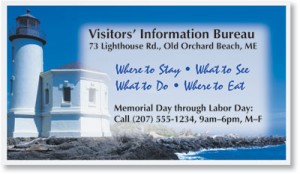 Your company business cards say a lot about you. In one quick flash, people are handed a small card with information about your business, and they sometimes make a decision right then and there whether or not they will patronize your business in the future.
You've heard the saying, "You don't get a second chance to make a first impression." Keep that in mind as you think about a design, logo and slogan for your company business cards. But also keep in mind that in this day and age of everything electronic and innovative, it's important to stand out from the pack. In order to do that, you may have to consider doing something outrageous like coming up with one-of-a-kind company business cards like the ones from this Odd Stuff Magazine .com
If you are looking for something more traditional, PaperDirect is your online source for professional company business cards. Here are some suggestions for making your company business cards memorable: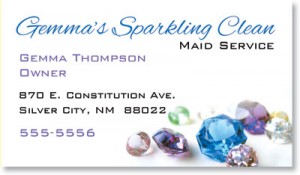 Eye-catching design (be sure the colors on your business card match your company's colors)
Choose easy-to-read font (size and style)
Include all standard contact information: company name, address, phone number, fax number, email address, website URL, your name and title
Include the logo, picture or graphic image that you use consistently for all company materials
Always keep information on your business card up to date
Be succinct
Utilize the back of the business card with a discount, testimonial or coupon
To maximize the potential benefit of handing out your company business cards, carry them with you at all times, and if you give one out, ask for one in return. You can also post them on bulletin boards in grocery stores, restaurants, and anywhere that allows companies to post business cards.
PaperDirect is your online source for everything you need to make your business a huge success. From letterhead and envelopes to advertising materials like flyers and brochures, PaperDirect has it all.