Valentine's Day Wedding Tips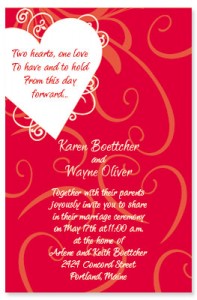 If you are planning a romantic Valentine's Day wedding and want to save money, a Do-It-Yourself (DIY) wedding may be your most sensible option. Many people consider Valentine's Day to be most the romantic day of the year, so why not pledge your undying love to your partner on Cupid's day? While it may seem cliche, it truly is a magical day and many couples plan their special day for February 14th. If you are considering a Valentine's Day DIY wedding, here are some tips that may save you money and give you some ideas you had not yet considered:
Book a romantic location early. This is a popular day to say "I do" so you must choose your venue and make your reservation to ensure you get your dream location. The more romantic the location the better. How about a country inn, romantic hotel, or quaint little church? You can choose a sentimental location such as the restaurant of your first date or the park where you shared your first kiss.
Send heart  invitations. Ok, this may seem corny, but, after all, you did choose to get married on Valentine's Day, so you may as well go all out with the love theme.
Keep the decor in the traditional colors of Valentine's Day, so if you despise the color red, then don't have your wedding on Valentine's Day. Place cards, napkins, candles, and all other wedding accessories should be shades of red and white and/or cream.
Maybe a red wedding dress is just a bit too much. If so, how about a bouquet of beautiful red roses or red flowers in your hair? You could choose a pretty shade of red for your bridal party–always keep in mind their taste and don't choose a shade of red that will make them uncomfortable. The groom could certainly wear a red bow tie and cummerbund. A red tux may bring back memories of a prom in the 70's or a scene from a disco movie. A simple black tuxedo with a red boutineer is classic and elegant.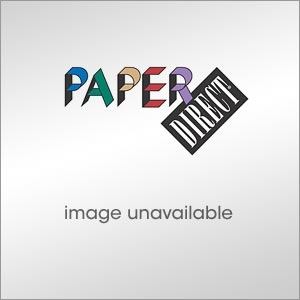 There is nothing more romantic than Italian opera music. If you can't afford to hire an opera singer, you can play romantic love songs throughout the night, or hire a band whose specialty is romantic ballads.
A white and red wedding cake will accentuate the Valentine's Day theme. If you serve a sit-down dinner, think of romantic foods and chocolate-covered strawberries are a must.
Party favors may include heart-shaped boxes or some other momento of the occasion. Heart-shaped picture frames will also provide your guests a fond remembrance of your special day. They can put a picture of you and your spouse or a picture of themselves in the frame.
PaperDirect is your online source for DIY wedding invitations and accessories. Here are some DIY wedding program ideas that may spark a creative idea for your DIY Valentine's Day wedding.