How to Make Your Own Invitations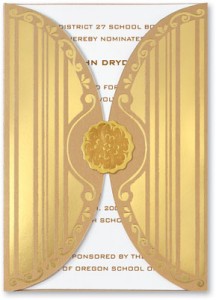 If you are getting ready to host a party or some other special event, you may want to consider making your own invitation to send to your guests because it's not a difficult process, and you will save a lot of money if you make your own invitations. PaperDirect has everything you need (except the computer) to make professional-looking, festive invitations that will surely entice your guests to attend whatever event you're hosting.
If you have ever bought invitations for a special event, especially a wedding, you know they can be expensive, and the process of choosing the perfect invitation can take hours. When you make your own invitations, you will not only save money, but you will save time, also. Here are the simple steps involved in making your own invitations for any occasion: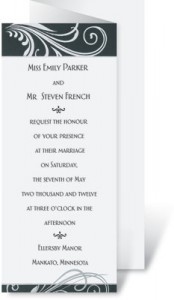 First, choose the size and shape you want for your invitations. PaperDirect has flat, fold up and layered invitations (just to name a few) and invitation templates to fit all occasions.
The invitation template is used to make your own invitations on your computer; you will choose the font, text size, borders, tabs and images you'd like to use and can make the invitation as simple or as fancy as you like.
Include all details regarding the event such as location, time, purpose, an RSVP box and any other information you need to include.
Load invitation paper into your printer and print as many as you need.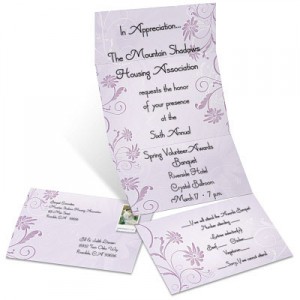 Making your own invitations has never been easier with PaperDirect's selection of paper for invitations and invitation accessories including response cards for wedding invitations.