How to Make Business Flyers
Marketing & Sales Promotion Techniques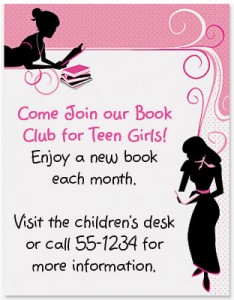 If you think making a business flyer is way beyond your creative ability, PaperDirect can change your way of thinking by providing step-by-step instructions for making business flyers. We can show you the steps of how to make a business flyer that looks professional, eye-catching and memorable. Using PaperDirect's flyer templates, you can save money and time by doing it yourself.  Simply follow these easy steps, and, in no time at all, you'll be making business flyers like a pro!
First, pick out the flyer you want from the over 500 choices PaperDirect offers.
Next, customize your flyer template by using personalization tools such as text boxes to fill in all the necessary information. Choose the font and text size, add images, borders, tabs, and continue to format your business flyer to achieve your desired look. If at any time you need assistance, simply click the big blue "help" button in the upper right hand corner.
Previewing your business flyer is the next step in the process of making business flyers. Once everything looks exactly how you want it to look, click the "next" button to see what your business flyer will look like.
Click the "checkout" button to pay for your purchase.
Finally, load blank stock paper (available from PaperDirect) into your printer and start printing. You can print one single flyer or hundreds at one time.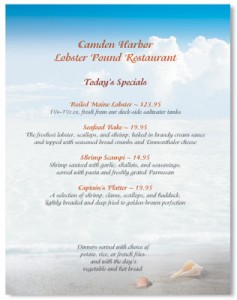 Yes, it's that simple!
Flyers are a great marketing tool to get your company's information out there to a lot of people quickly. Making business flyers has never been easier with flyer templates from PaperDirect. Everything you need (except the printer) is available at PaperDirect's online store, and we even have some ideas to help get your creative juices flowing. Read these PaperDirect blogs to get more information about how to make a business flyer that really works: "Unique Flyer Design Ideas…" and "How to Design Flyers…"