Make Certificates at Home: Save Money and Time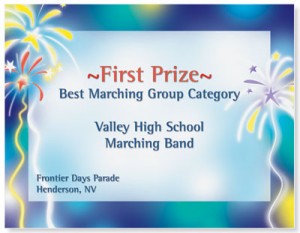 Did you know you can save money by making your own award certificates for virtually any occasion? PaperDirect is not only able to explain the step-by-step instructions for making professional, attractive award certificates, but our one-stop online store has just about everything you need to make just one certificate or hundreds at a time (all you need is a word processor). Whether you're making certificates for employees, students or to honor someone on a special occasion, you have come to the right place.
The first step in making certificates is to choose a blank certificate from our extensive line of certificates with decorative border designs in many different styles. You will find blank certificates with traditional borders, seasonal borders like snowflakes and autumn adornments, and certificates in both portrait and landscape format. With almost 500 blank certificates from which to choose, we're sure you'll find one you'll love.
The next step is to download a template for the certificate to be used in your word processor. All you have to do is include the personal information such as the recipient's name, the reason for the award, the date, and any other additional information you'd like to add. PaperDirect even has a certificate template CD to assist you in the formatting and printing of your certificates. The CD will automatically set up your margins, borders, tabs and font once you've made your selections.
When you have created the certificate to your desired specifications, simply hit the "print" button, and in no time at all, you will have a professional-looking personalized award certificate that anyone would be thrilled to receive.
To jazz up your certificate even more, simply add graphics such as a company logo, tagline or some other image to add that "wow" factor.
Finally, choose one of PaperDirect's many certificate accessories such as an embossed certificate seal, certificate holder, or certificate frame to ensure this special award from the heart lasts forever.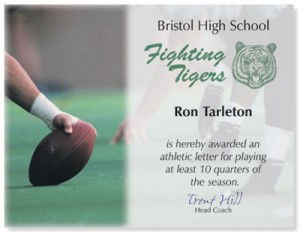 Have you ever wondered how to make a certificate for an employee, colleague, student or special friend? Making certificates is easy with PaperDirect! If you're looking for some creative ideas, please read some more helpful blogs about making certificates such as "How to Word a Certificate Award," Printable Certificate Templates to Use Anywhere," and "Ideas for Student Classroom Rewards."