Steps to Develop Employee Reward Programs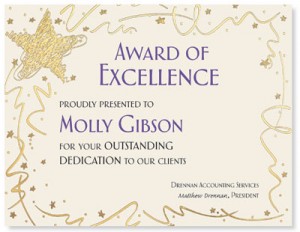 For employee reward programs to be meaningful to both the award recipient and others in the department, they should be tied to the department's goals, mission, or values. As an owner or manager who must develop an employee reward program, you can determine the goals and purpose of the program yourself, or you can ask employees to offer suggestions. Another idea is to conduct an employee opinion survey that will help to identify preferred types of awards, establish nomination and selection procedures, and determine the frequency and method(s) of award presentation. The University of Washington has implemented these steps to successfully create employee reward programs that really work.
Step One: Establish the purpose and criteria for the employee reward program
The most important aspect of all employee reward programs is that they are fair and that all employees understand the criteria that will be used for recognition. Here are some suggestions for types of employee rewards: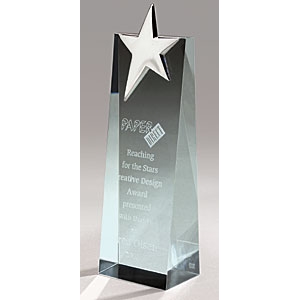 Teamwork
Going above and beyond the call of duty
Customer service
Creativity
Performance
Length of service
Leadership ability
Flexibility
Step Two: Form a Committee
Getting employees involved in this process will help ensure the employee reward program is fair and helps to create a feeling of ownership in the program, which makes it more meaningful to the employees.
Step Three: Determine Award Eligibility & Frequency
For this step you should consider:
Employment status: Is the award available only to all employees full and part-time? Permanent and temporary?
Is length of service a considering (does the employee have to so many months or years with the company to be eligible?)
Can a member of the employee reward selection committee be nominated for the award?
How frequently can the same individual receive the same award?
The selection committee must also decide if the nomination process is anonymous or will the nominee know who nominated him or her? Who is eligible to nominate? How are nominations to be submitted?
Step Four: Set a budget and determine types of awards
Awards don't have to be costly; award certificates are fairly inexpensive and can be designed for a number of awards. Plaques and trophies are often presented to award winners.
Step Five: Monitor the employee reward program
As your departmental goals and needs change, so employee reward programs. You should review the awards and their criteria to make sure they are still relevant and meaningful to employees and the department each year. Adding an award to an existing program to highlight a new initiative may be all that is needed to keep the program up to date. Consider conducting an occasional employee survey to measure the effectiveness and value of the employee reward program and for new ideas.
Read the PaperDirect blog for more ideas on employee reward programs and employee recognition ideas.