Implement an Employee Recognition Program to Promote Hard Work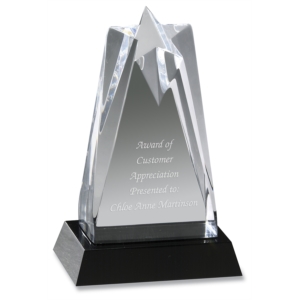 Countless studies have been conducted in the business world to measure the correlation between employee satisfaction and performance and the existence of an employee recognition program. the most prevalent complaint we have observed about compensation is the lack of relationship between pay and performance. Then, there is the question of whether the employee recognition program should be monetarily based or non-monetarily based. If there is a lack of a strong pay/performance relationship in your organization, a non-monetary recognition program may be of limited value. If your organization pays employees average salaries (market rates) and grants larger pay increases to top-performers, an employee recognition program should be able to boost morale. And, as you know if you're a business owner, the higher employee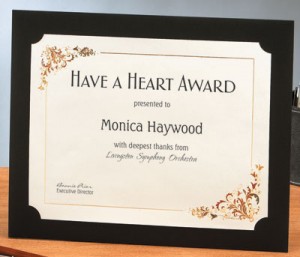 morale, the higher productivity usually is–meaning higher profit margins for your company.
Components of an Employee Recognition Program
An employee recognition program need not be costly. An effective employee recognition program must, however, be fair, visible and consistent.
In order to be fair, your employee recognition program must not favor one employee over another because of his or her position within the organization or his relationship with the boss or his immediate supervisor. There must be an effective means of identifying employees who should be recognized. In many programs, there is an easy means by which employees can nominate others for recognition. In addition to the nomination system, supervisors can keep lists of outstanding employee accomplishments.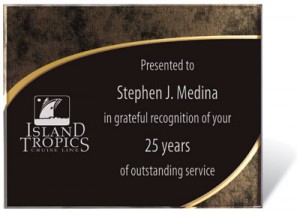 Making an employee recognition program highly visible helps to ensure consistent implementation of the program. If a recognition program becomes viewed as management's program of the day, nominations will drop and interest will be lost.
While the actual rewards can be anything the company wants, it's important to make them consistent with the "size" of the achievement. For instance, you don't want to give a $5,000 bonus to July's top salesperson and only $1,000 to August's top salesperson. That is not only inconsistent, it's terribly unfair.
PaperDirect has various types of achievement awards including trophies, plaques and certificates to let your employees know they're doing a great job!