How to Set Up an Alumni Volunteer Program
Recognition & Motivation Ideas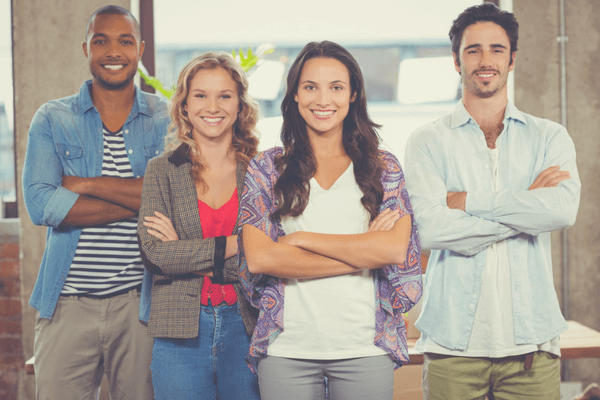 Does your school need a few extra helping hands when it comes to fundraisers and event planning? Call on your alumni – literally. Pull up your database of bachelors, masters, and doctoral graduates when structuring your university's alumni volunteer program.
This dedicated group of university fans brings genuine enthusiasm and first-person authenticity to each project you tackle.
Where Can They Help?
Alumni volunteers quickly connect on a personal level to current students, making them the perfect representatives at college job fairs, student recruitment efforts, college club events and on-campus fundraising activities.
They can also step in and assist with everyday events. Ask your alumni if they want to take tickets at sporting, musical, and theatre events. Alternatively, they can run the snack bar during games and intermissions. They can also be on homecoming or phone-a-thon committees.
Does your university have a mentoring program? Alumni are great at coaching younger students on career path choices, class selection, and preparing for job interviews.
Recruiting Alumni To the Program
Now that you see the value in welcoming past students back to campus, how can you do it? A multi-faceted approach to recruitment will reach the most students.
Here are a few communications to try:
Post to the university's

social media

accounts

Schedule an informational meeting on campus

Send personal letters to each person in the mail

Mention the alumni volunteer program on the university's email newsletter

Let communications students create television and radio ads

Make announcements at university events
Finally, make a few personalized phone calls to key alumni and ask them to come back to campus and help the younger students grow. Emphasize how much you appreciated their contributions while they were enrolled and how they can pass that enthusiasm on to the new group of upcoming graduates.
Celebrate Your Volunteers
Once your program is up and rolling, let your volunteers know how much you admire their dedication to the university. Plan an annual volunteer appreciation event. Whether it's an on-campus catered picnic or a more formal evening dinner gathering, your gratitude will be loud and clear.
At the event, host an awards ceremony to recognize your long-term and most dedicated alumni volunteers. Present small trophies or awards certificates to mark the occasion. We also love creating photo slideshows of the volunteers in action on campus and recognizing them in the alumni publications to help inspire others to reach out to their alma mater and become part of the college culture once again.
Are you ready to start planning? PaperDirect can help you stock up on small gifts, trophies, and certificates to present to your volunteers. Browse our online store today!