5 Outdoor Team Building Activities Your Office Can Do This Summer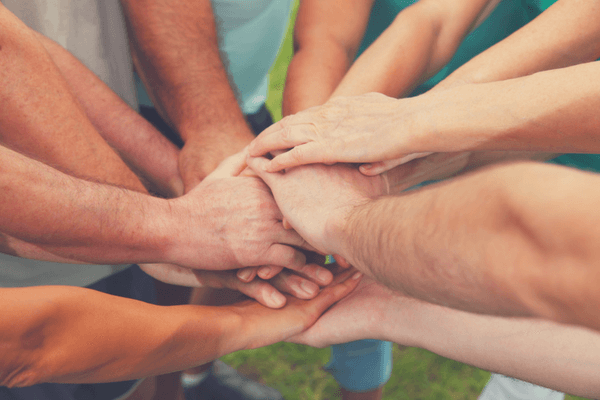 Warmer weather can leave you and your teams itching to get out of the office, a perfect time to schedule a slate of outdoor team building activities. Not only do the activities give everyone a chance to enjoy the summer sunshine, but they can improve communication, build trust, and make work feel like play. Here are five outdoor team building activities for you and your crew to enjoy.
Low-Ropes Course
Unlike a high-ropes course that can leave you dangling up to 50 feet in the air, a low-ropes course sticks much closer to the ground. Low ropes can range anywhere from a seated position on the ground to about 12 feet in the air.
Rope courses task team members with a series of obstacles to overcome, with each challenge tougher than the last. You can book a rope course from companies that specialize in this team-building activity in locations around the U.S. There are even a few companies that will bring low-ropes fun right to your office.
Picnic
An outdoor picnic can double as a team building outing and social event, helping colleagues get to know each other better. Get strategic by arranging a seating plan at picnic tables that mingles people who typically don't interact.
You can also pepper your picnic with a series of games designed to build trust, enhance communication, or otherwise improve teamwork back at the office.
Outdoor Award Ceremony
Transform your typical award ceremonies into outdoor celebrations by booking a pavilion or simply showing up at a nearby park. Make sure you have plenty of seating room, snacks, and awards on hand.
Keep the focus on teamwork by presenting recognition certificates, trophies, or small gifts to teams of people that worked together to:
Complete a challenging project

Reach department goals

Meet a tight deadline

Exceed expectations across the board
Scavenger Hunt
Team scavenger hunts automatically get people working together with the goal of being the first group to find the objects on the list. Compile a list of items your teams can find throughout a neighborhood, hiking trail, or other outdoor areas, and then send them out to take photos of the items. Set up the scavenger hunt yourself, or book one through an app like Stray Boots.
Volunteer Activities
Whether your crew volunteers to walk dogs from a local shelter or help build a local Habitat for Humanity house, working together for a good cause can enhance team member bonding. Check in with your area nonprofits and city organizations to see if they need a hand with any outdoor activities. You can also check out VolunteerMatch, which lets you select volunteer opportunities based on type.
Whatever option you choose, outdoor team building activities can give your workers a welcome break from the office while enhancing their camaraderie. Schedule a lineup of outdoor team building activities all summer long to ensure it's truly a season of celebration. Keep the celebration going all year long with an array of awards and certificates from PaperDirect.