5 Unique Ways to Recognize Your Employee of the Month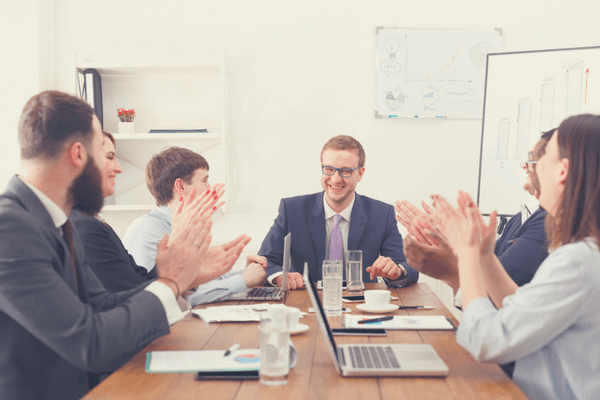 Naming an employee of the month is a great way to recognizing your top performers' hard work and dedication to the company. With all the effort they put into their job, they deserve more of a thank you than their picture on the wall. Why not give your employees of the month a unique treat instead? Transform your employee of the month recognition from a rather ho-hum honor to an enticing goal with these five spectacular ideas.
Free Lunch
Employee of the month recognition can be delicious when it means a free lunch. Pick a trendy restaurant near the office, or let the honored employee choose one from a pre-approved list. Then tell your employee to order in or head out on their lunch hour, with you picking up the tab for their meal.
Goodie Basket
Get a basket and fill it with items you know your employees would like. Choose a collection of munchies that fits the particular employee, with options that include fruit, granola bars, gourmet cheese, or candy. Non-food items can also work – think sketch pads, gift certificates, scented candles, or coffee mugs.
Supply Box
Keep your employee of the month recognition work-related by gifting a supply box filled with items they can use on the job. Ideas here run the gamut from colored sticky notes to pen sets to personalized memo pads to planners.
Certificate or Trophy
Certificates and trophies are superb for letting your employees of the month display their honor on their desk or wall as long as they wish. Get a batch of high-quality certificate paper and print up your own awards every month, or choose to have them custom printed and framed.
Choose from trophies shaped like stars, circles, or half-moons, all of which can be engraved. If springing for a trophy every month may be a bit much, invest in a single trophy that gets passed around month-to-month to the person who nabs the honor.
Paid Time Off
While you may want to reserve a paid week of vacation for your employees of the year, add an extra day to your employees of the month's allotted PTO. Review the employee's schedule, and then have them pick a day that works for you both. Even your best employees would love an extra day to relax!
With so many enticing options for employee of the month recognition, it may be tough to pick just one. Feel free to rotate the recognition ideas every year, or even on a quarterly basis. And yes, if you're a big fan of the photo in the hallway, you can still keep that tradition, too. Just strengthen the honor with an additional perk that makes sure employees know you truly value their work. Check out PaperDirect for more ways to recognize your hardworking employee of the month.