Honor Roll Certificates for Student Recognition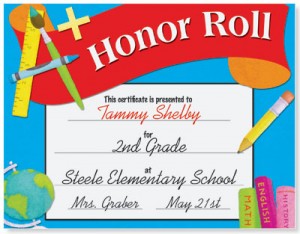 An honor roll certificate provides students of all ages a sense of accomplishment, and awards can be great motivators to continue to do good work. Honor roll certificates for student recognition are inexpensive, easy to create, and greatly appreciated by the recipient. PaperDirect has an extensive line of casual certificates that can be used for all types of student recognition including honor roll lists, citizenship awards, attendance awards, and improved behavior recognition.
PaperDirect has everything you need to create unique certificate awards for students of all ages. You will find exactly what you're looking for in our huge selection of designs from traditional and subdued to vibrant and festive. Choose from several high-quality stock papers in standard 8.5″ x 11″ size and use our FREE downloadable templates to customize them on your own computer and printer AND on your own time. We also offer Custom-Made Certificates–imagine the time and money you will save by having PaperDirect create your honor roll and other student recognition certificates for you.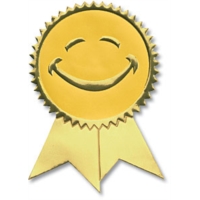 PaperDirect also has certificate "accessories" to jazz up your wonderful student recognition awards. For instance, certificate jackets in a variety of designs, embossing and sizes, will keep your certificates safe from wear and tear. Certificate seals add a glimmering finishing touch to your honor roll certificate and come in a variety of styles to match your award and/or school mascot.
PaperDirect is your online shopping source for honor roll certificates and other forms of student recognition like plaques, trophies and motivational gifts. Need more student recognition ideas? Read "Thoughtful Student Recognition Ideas" and "School Certificate Templates Help Appreciate Students' Achievements."