9 Goofy Awards for Team Building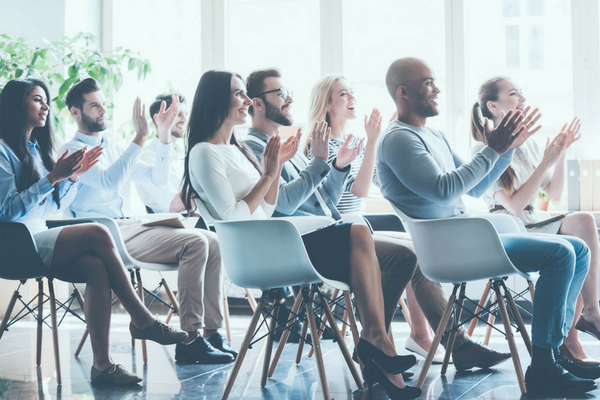 If you like the sitcom "The Office," you may remember "The Dundies" that Michael Scott (played by Steve Carell) awarded to his Dunder Mifflin employees during a ceremony at the local Chili's restaurant.
Remember Pam's "Whitest Sneakers" award? While Carell's character did not use the best judgment when it came time to present goofy awards to his employees, you can make a goofy award ceremony for employees an annual occurrence to boost morale and have a little fun during (or after) the workday.
Why Host an Event?
Hosting some type of fun event during the workday is a great way to keep employees motivated, show them you appreciate their hard work, and maintain a light, enjoyable work environment.
You know the old saying, "All work and no play makes Jack a dull boy…" All work and no play in the workplace will create an atmosphere of drudgery, unhappiness, and lack of enthusiasm. One great way to motivate employees and create a light, fun atmosphere in the office is to give goofy awards in a company- or department-wide awards ceremony.
Recognition Certificates
PaperDirect has recognition certificates for all occasions and in all different types of styles, so there's definitely something for all types of tastes. PaperDirect certificate templates assist you in designing and printing certificate layouts.
Our free desktop printable templates format your certificate automatically, with preset margins, borders, and tabs. Recognition certificates from PaperDirect make quick and easy goofy awards for team building efforts.
Goofy Award Ideas
Due to the sensitive nature of the workplace, you'll want to avoid references to appearance or character traits that could potentially embarrass recipients. For office party settings, create funny awards that focus on humorous situations common to the workplace. Here are some examples of goofy awards that you can give to employees to motivate, inspire, and build a sense of camaraderie:
Neatest Cubicle Award
Messiest Cubicle Award
Late for Meetings Award
The Best Office Spirit Award (for the eternal optimist and cheerleader of the team)
The Think-Outside-the-Box Award
The "Go Green" Award (for the office recycler)
The Trivial Pursuit Award (for the employee with useless facts to share)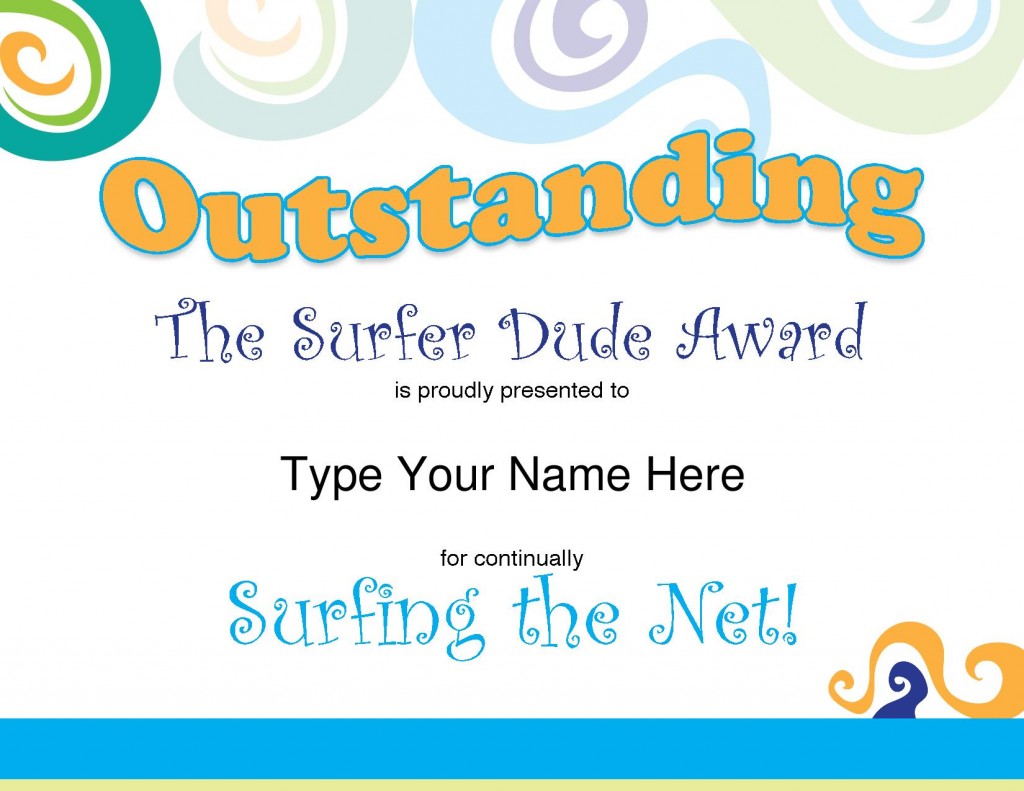 The office is where many people spend almost a quarter of their time during a given week, and for some, it's even more. Working in an office environment can be stressful and tedious at times. That's where funny office awards come in handy!
These awards were created to provide office humor and entertainment by recognizing office workers for their entertaining gifts. These funny awards are perfect for company events and parties and are great for everyday office humor and jokes. Shop for the perfect certificates and other quick gifts, like Lapel Pins and Trophies, to showcase your goofy awards on PaperDirect today!