Types of Wedding Invitations-How About a Layered Invitation?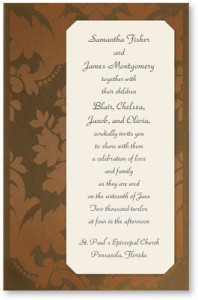 If you're planning a do-it-yourself (DIY) wedding, your wedding invitation type, design and wording is probably one of the biggest, most important decisions you will make. Thankfully, PaperDirect has an extensive line of wedding invitations from which to choose, but with so many different types available, you may feel overwhelmed and not know where to begin! Layered invitations are perfect for very elegant weddings, but if you're looking for something a bit simpler, PaperDirect has those styles, too.
Layered Wedding Invitations

Layered invitations add a modern spin to classic elegance. The flat, rectangular shape is simple, yet exquisite, and the coordinating carrier card frames your invite with sophistication. Layered invitations are extremely beautiful when draped with a soft overlay of Vellum, sized perfectly to be placed on top of your layered invitation.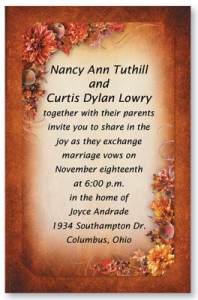 Layered invitations come with carrier cards specifically designed to nestle your invitation and complement your design. Stylish and unique carrier cards add that special "something" to your layered wedding invitation. For harmony and depth, wrap your layered invitation with a matching band and seal, and you can also personalize the colors and add your own photo, monogram, motif or special message.
Variety of Wedding Invitations

Let's take a look at some examples of the different types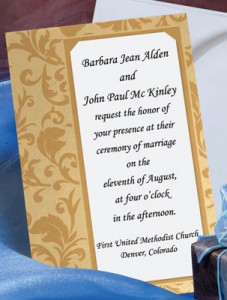 of wedding invitations offered by PaperDirect–your DIY wedding one-stop online shopping source.
With so many to choose from, your only problem will be deciding which wedding invitation you love the most.