Halloween Postcards Make Effective Direct Mailers
Marketing & Sales Promotion Techniques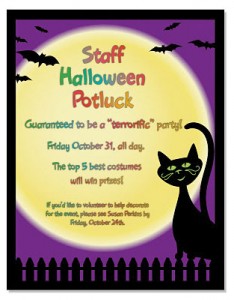 Many people consider Halloween to be the most fun of all the holidays, but it is one of the most commercially successful holidays. Don't miss out on marketing opportunities for your small business by sending out Halloween postcards to market your products or service. You can be extremely creative with Halloween postcards to yield a "monster" return on your investment.
Here are some suggestions for using Halloween postcards for direct mail marketing:
Offer a treat, not a trick, to those who come to your place of business or website and purchase something. Your postcard can include a buy one get one free offer, a discount, or can serve as a loyalty card in which repeat customers buy a certain number of items and get the ninth or tenth one free.
Advertise a midnight special sale with a Halloween postcard. Encourage employees and customers to dress up in their favorite Halloween costumes and offer amazing midnight madness deals. Be sure to offer refreshments such as light snacks and beverages to encourage customers to stay longer. A well-fed customer is a happy customer.
Postcards, due to their small size, are more likely to be read by recipients than longer newsletters. With eye-catching Halloween graphics, you're sure to grab the recipients' attention, prompting them to read your message.
Keep the content on your postcard brief and to the point. Be sure to include contact information such as the name of your business, address, phone/fax numbers, email address, website URL, your name and title (if applicable), and on the back of the postcard you can include directions from various locations. Be sure your special offer or whatever your reason for sending the postcard is clear on the front of the card. Choose font that's large and easy to read. Some "spooky" fonts can be difficult to read, so be sure you don't go overboard with difficult-to-read Gothic lettering.
Consider your target demographic when planning your mailing list.
PaperDirect's online store has the Halloween postcards you need to get the traffic you want!