Creative Valentine's Day Plans That Won't Break the Bank
Seasonal & Special Events Ideas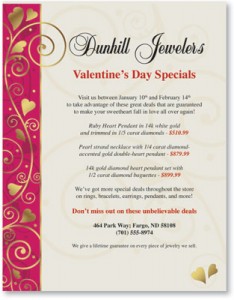 Valentine's Day is our country's national day to celebrate love and romance. February 14th is a day to express your love for your long-time love or to celebrate the overwhelming feelings of falling madly in love with someone at first sight. Some people enjoy showing their love with grand gestures such as elaborate plans for a 24-hour getaway to a luxury hotel with a five-star restaurant and all the amenities you can think of, while others prefer a quite evening at home with a good movie and a bowl of popcorn.
Whatever you have planned this Valentine's Day, shop online at PaperDirect for items you may need such as Valentine's Day banners, Valentine's Day stationery to write your love a beautiful poem or special letter proclaiming your undying love, or Valentine's Day border paper for any number of creative uses.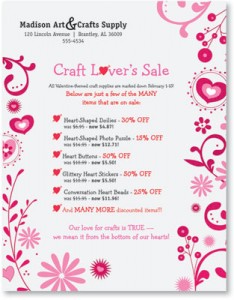 Some men and women plan for Valentine's Day months in advance, while others, much to their partner's dismay, wait until the very last possible second to choose a gift or card for their mate. We want you to know that there are ways to impress your spouse or significant other that won't break the bank. If you're "creatively challenged," PaperDirect has some creative Valentine's Day plans to wow your honey.
Of course, you can go out and buy traditional Valentine's Day gifts like roses, expensive chocolates, jewelry and the like or you can be more creative and even save a lot of money with some more creative ideas. How about some of these ideas?
Plan a Day Off From Work to Match His/Hers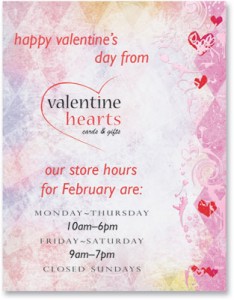 Spending time together is important and having a whole day off together would be a real treat for you both. You could plan a romantic afternoon at home, a walk in the park, or a drink at your favorite watering hole. hole day for some cozy moments and a lot of fun? You can arrange for food for two and get some DVDs of a baseball match. Pop corns and beer would add to the excitement of the match.
A Full Day of Pampering

Who doesn't enjoy a great massage, being waited on hand and foot, being cooked for and getting to enjoy a day without lifting a finger? That is one way to wow your honey without spending a dime. And just think how much he or she will appreciate all the effort you put forth to make sure their day is as relaxing as possible. The trick is to do something special, something that you have not done before or something that you would not regularly do.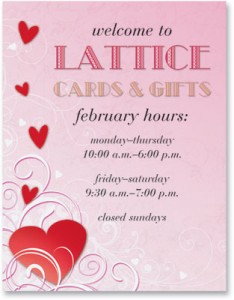 A Personal Touch

Leaving ten post-it notes around the house naming things you love about your mate is a really sweet way to let her/him know how much you love them. Be creative and don't just jot something down that shows you put little or no thought into this gift whatsoever. Remember specific things or events that reminded you how in love you are with the person. If you're making some type of card or gift and creativity is not your strong suit, have no fear. It is the thought that counts-that saying is a cliche for a reason! You could create a photo card with a great picture of the two of you during a special time of your lives or from a special event.
Remember that Valentine's Day is all about spending time together, appreciating one another and loving each other. That doesn't have to cost hundreds or thousands of dollars. Do something nice for your special someone; show him or her that you love them more than you did yesterday.