The Art of Writing Valentine's Day Love Letters
Seasonal & Special Events Ideas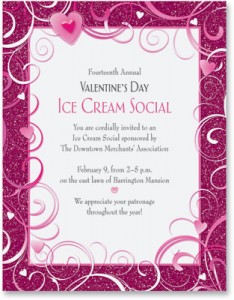 Are you hoping to compose the perfect Valentine's Day love letter for your spouse or significant other this year? Do we have some tips for you! But before you get started composing the missive that will make your mate fall madly in love with you all over again, be sure to order romantic Valentine's Day stationery online from PaperDirect.
With bright, beautiful paper and matching envelopes from PaperDirect, you'll have all the supplies you need to write Valentine's Day love letters worthy of publication. If pink is her favorite color, you'll find no shortage of pink paper selections from our vast variety of Valentine's Day paper. And if you're looking to go even bigger, then a Valentine's Day banner may be just what you're looking for!
Do Great Love Letters Trump Gifts?
Men may be surprised at just how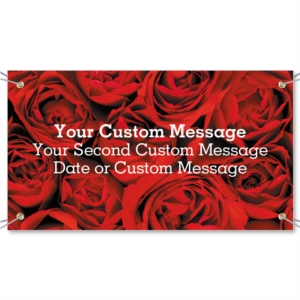 exciting it is to receive a well-crafted, thoughtful, sincere love letter, and they may be thrilled to know that a heartfelt Valentine's Day love letter will be treasured more than the most lavish gifts (by some women, that is). Instead of spending money on flowers that won't last long and chocolates many women would rather avoid eating, men should take the time to write passionate, honest love letters on the national day of romance. Here are some tips to consider before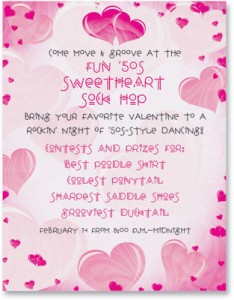 you compose:
Be sincere. If you're not in love, then your letter will not be convincing. If you're in a new relationship, don't force the words to come if they don't come naturally. It's also best not to utter the words, "I love you" for the first time in a letter.
Be tasteful. Keep it clean as Valentine's Day is about love not lust. Be mature, but don't be nasty as there are certain things that should be reserved for private conversation, not a love letter on Valentine's Day.
Be original. Never just cut and paste something you've found on the Internet. Of course, you can "borrow" favorite song lyrics or lines from a favorite poem, but give credit where credit is due. Your partner will appreciate a heartfelt message much more if it actually comes from your heart.
Be specific. Women love to know that their partners remember the small things. Whether you're a man writing to a woman or vice versa, be sure to include an especially fond memory you have of your time together. Maybe a meal you shared at a quaint little restaurant on a vacation you took, or a moment on your first date that was just silly and awkward. Whatever you choose, be sure it's something unique to your relationship and something he/she will remember, also.
Be yourself. Don't try to write in a different voice than your own. Just relax and let the words flow. Be honest about how you feel and nothing can go wrong.
Be neat. Try to make the letter as attractive as possible. Avoid sloppy handwriting, crossed out words and spilled liquids. If you need to write several drafts to create the perfect missive, then do so. Take your time and your partner will greatly appreciate the effort. Be sure to make this a letter one she or he will want to keep for a lifetime!
Shop online at PaperDirect for your Valentine's Day love letter needs!