Anniversary Celebration Ideas That Won't Break the Bank
Seasonal & Special Events Ideas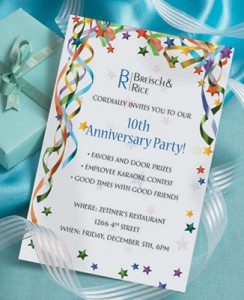 Is your anniversary coming up and you're trying to think of a unique anniversary celebration idea that won't cost an arm and a leg? Throwing a party for someone (or yourself) doesn't really have to cost a lot of money. You can still have a well-decorated party with lots of tasty food and yummy drinks on a tight budget–you just have to be a little creative and open-minded. Here are some suggestions that aren't the same old thing you see at every anniversary celebration.
Celebration Ideas that Don't Cost a Lot
While lavish gifts are nice, they may not be quite as meaningful or thought-provoking as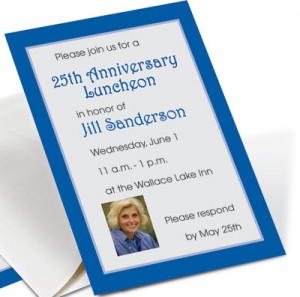 another gift that will not cost nearly as much. Check out these anniversary celebration ideas that can be incorporated into just about any party to celebrate a couple's love:
Arrange for a replica of your wedding cake to be made. This isn't terribly expensive and will be a sentimental touch for your anniversary party. If you have a good picture of your wedding cake, most any bakery should be able to make the exact cake with any changes you'd like to make.
You can have family help create a video to memorialize your life together. This costs absolutely nothing, really, and will be a treasure you will have for the rest of your lives. Start with pictures of the happy couple as children, include pictures from when they dated, then got married, had children and so on. Arrange the pictures and videos into one and set to music. If you want to pay for a professional videographer to put this together, it's money well spent. You and your spouse and family members will have this to watch and enjoy for years to come.
Prior to your anniversary party, ask family and friends to write a short paragraph or two about a special memory they have of you and your spouse. Compile all the snippets into a scrapbook and display it on the table for all guests to see. You can also have family members to make poster boards of family photos. These can be displayed on easels all around the party venue. You can also ask family to put old movies on CDs so you're able to watch home movies anywhere you like with ease.
Whether you're throwing a huge bash or are just having a few people over for a quieter, more intimate gathering, PaperDirect has anniversary party invitations, banners and even thank you notes for all the lovely presents you'll receive! Shop online–it's easy, fast and convenient!