What are the "Rules" for Wedding Reception Seating?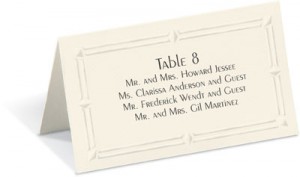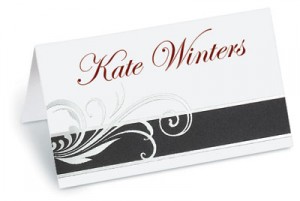 You've set the date, picked out your colors, ordered your flowers, and managed to talk your fiance out of reuniting his old Twisted-Sister-meets-the-Backstreet-Boys cover band from high school to play the reception. Crisis averted! Now comes the real challenge: Creating a wedding reception seating plan that works… for everybody.
Family dynamics can be — shall we say – a bit complicated. Maybe you can't seat Aunt Nancy within dirty-look range of her ex-husband Bob and his brand-new wife, or maybe your fiance's sisters — who haven't spoken since 1992 — need to be seated on opposite sides of the room. Or perhaps you just want your wedding reception to run as smoothly and enjoyably as humanly possible.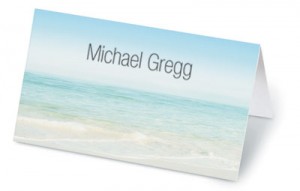 Either way, a bit of planning combined with the right tools will make all the difference. For a stress-free wedding reception, consider these simple tips.
Keepin' it Real… Formal
We know, we know, you're a free spirit who doesn't like rules and hates being micromanaged. But unless you want the next episode of "As the World Turns" taking place at your reception, you're going to need a formal seating chart.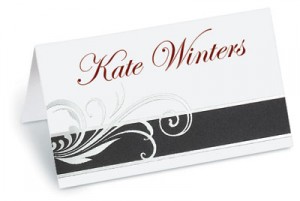 It's really not as difficult as it sounds, either. Simply create a spreadsheet of all the yes-RSVP invitees and then organize them by relationship: bride's friend, groom's family, bride's family, and so on. Highlight your more "sensitive" guests by color. For instance, if Nancy can't sit by Bob, highlight their names in the same shade. That'll make them stand out — so you'll be sure to seat them far, far apart.
Draw it Out
Draw a map of the room – tables included — and assign each table a number. Use your spreadsheet to create groups of guests for each table. Mix it up by grouping those who know each other together, placing singles with other singles, and quieter guests with more gregarious invitees.
Traditionally, the bride and groom sit at the front or most central table, surrounded by their wedding party. However, if you've got guests who'll feel like they've been banished to Siberia if they're not at a central table, make every table more special by spreading the wedding party out across around the room.
When you have a rough outline, write each guest's name on a post-it note. Stick the notes, organized by table, onto the room map. You'll probably have some tweaking to do as late RSVPs trickle in, so keep your chart handy.
Simplicity + Planning = Reception Serenity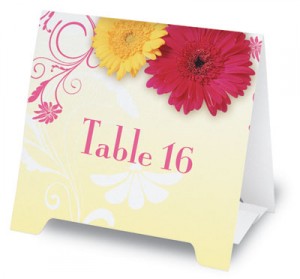 Now that you've created your seating chart, make it easy for guests – and wait staff, if you have them – to find their seats. Individual place cards add a sophisticated, personal touch at each place setting, while customized table tents feature a list of each table's guests. Both can be customized to complement your wedding colors and theme.
Be ready for the unexpected; some guests may no-show, while others might arrive without bothering to RSVP at all. Keep some space open just in case.
Most importantly, don't wait until the last minute to create your wedding reception seating plan. Just a bit of planning leads to a smooth, stress-free event that all will enjoy.
For more fun, simple ideas to make your wedding even more amazing, check out our Paper Direct Blog. From beautiful DIY wedding invitations to thoughtfully worded thank you cards, we'll help make that special day unforgettable.