Calling All Graduates- Let the World Know Your Achievement with Graduation Announcements!
Seasonal & Special Events Ideas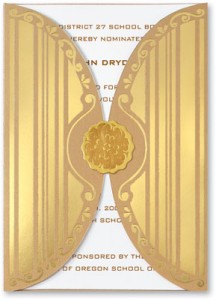 After four years of late nights and last minute study jam sessions, your day to celebrate has finally arrived. Whether you are graduating from high school or college, you want to make sure your friends and family are aware of your special day. Unlike your cap and gown, your graduation announcements can reflect your unique sense of style and capture the joy of the moment.
You have so many choices, you may feel overwhelmed. First of all, decide what format you want to go with. Once you have chosen your template, choose your color scheme. Remember, you no longer have to stick to your school colors, in fact you can play around with different borders, whimsical accents or even use a photo collage of your senior pictures. To make this as easy as possible for you, PaperDirect has a wide variety of graduation invitations and graduation border papers in various formats and colors to choose from.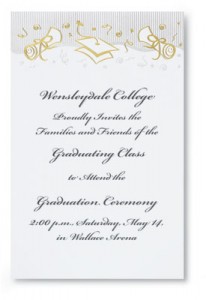 After captivating the invitation recipients with your own pizazz, you need to make sure the wording you choose is in a very readable font and includes all the important information about your big day. This part can be fun – if you consider yourself a poet, use your talents to announce your accomplishment in a fun four line rhyme! Of course, if you are a Senior in high school, your parents may want to have some say in the type of invitation you mail out. If they are demanding a formal, old-fashioned announcement like they sent out when they were graduating – just go with the flow. But order only enough to send to those people they have on their list. Then, because it is your big day after all, design an announcement of your choosing that you can send to your friends and loved ones. This way, everyone will be happy.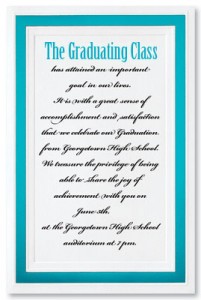 Most importantly, don't wait until the last minute to order your announcements. In addition to giving your relatives plenty of time to mark their calendars, they get the opportunity to reward you with a special gift (usually fun money) that you can use on your Senior trip!  If your loved ones are being inundated with graduations, birthdays and weddings, most likely the first one in the mail box will be a number one priority!