DIY Layered Wedding Invitations Will Save You Money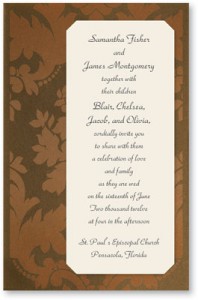 Almost everyone wants to save money on their wedding budget, but no one wants to give up any of the elegance they've dreamed of for their special day. One place that you can save money without sacrificing style is with invitations. Layered wedding invitations are an easy DIY project that look professional because they are.
Layered wedding invitations typically come in two or three layers that you can put together at home with glue or ribbon. You simply order your preferred invitation style from PaperDirect's large inventory, and print the specific information on the blank card from your own home computer. By printing it yourself, you can control the size, font and color and make certain the text is exactly the way you want it. PaperDirect also provides a free template download to simplify the job and assure that you produce beautifully polished invitations that reflect the sentiment of your wedding day.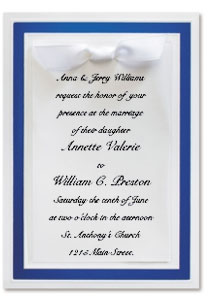 Two-Layered Invitations
A two-layered invitation includes a printed backer and coordinating blank invitation sheet. The invitation sheet may fit in the center of the backer or, in the case of the "Romance" style from PaperDirect, the invitation is offset to one side. Once you've printed the invitation cards a little liquid glue will quickly and neatly secure both layers together for a polished look.
Three-Layered Invitations
In addition to a printed backer and an invitation sheet, a three-layered invitation typically includes a sheet of velum to fit over the invitation sheet. This type of invitation may be secured with a romantic bow at the top so that the vellum can easily be lifted up in order to read the invitation.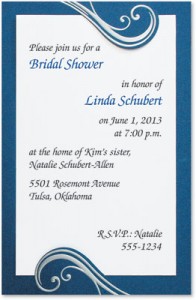 With both styles, you can add further embellishments such as crystals to customize and personalize the look of your wedding invitations.
The extra labor involved in layered invitations can make them an expensive option; by making them yourself at home you can save hundreds of dollars and still have top-quality stationery that you'll be proud to send your guests. Visit PaperDirect today and learn how easy it is to select and order layered wedding invitations.