10 After Christmas Company Party Ideas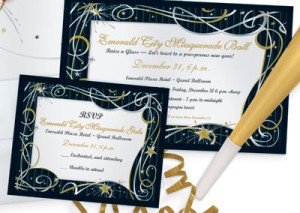 December brings more chaos than most people care to deal with, especially during a season when people are supposed to be spending time with family. Adding a company Christmas party in the midst of a chaotic December isn't always welcome, which is why many companies are transitioning to celebrate after Christmas instead of before. This year, consider these after Christmas company party ideas to throw a party employees will love.
After Christmas Party Ideas: 
1. Schedule your party for mid-January, ideally before the Martin Luther King, Jr. holiday weekend. This gives employees time to get their bearings after the holiday without delaying the party too much.
2. Choose a venue that will make employees feel like they are being pampered. Costs will be lower than they were during the holiday season, so you can splurge and boost employee morale in the New Year.
3. Plan a winter themed party by decorating with white lights, snowflakes, and silver accents. It will still feel very festive without having to rely on Christmas decorations.
4. Shop in the clearance sections for decorations, tableware, and other party supplies. Stores often highly discount these in the days following Christmas.
5. Print the invitations yourself on simple and classy plain paper. Doing this step yourself saves money while still allowing you to send formal invitations instead of an e-mail memo.
6. Make employees sign a pledge at the door to not talk about work tasks and to ignore office politics. Everyone will have more fun if they can mingle freely without thinking about work.
7. Plan a fun activity or two for guests to participate in as they arrive. Ideas include decorating sugar cookies or talking to others about a fun question, such as, "What is your most ridiculous memory of the holidays from your childhood?"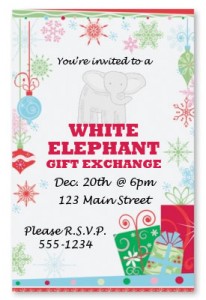 8. Have employees vote their co-workers in for awards like high schoolers do in yearbooks. Some ideas include "most likely to become a senator," "most infectiouslaugh," and "best dressed."
9. Have a white elephant gift exchange with undesirable Christmas presents. Employees will get lots of laughs from the ridiculous gifts their co-workers had received from well-meaning friends and relatives.
10. As employees are leaving the party, invite them to put comments in a suggestion box so you have ideas on how to make the company holiday party even better next year!