Best Of The Office TV Show Episodes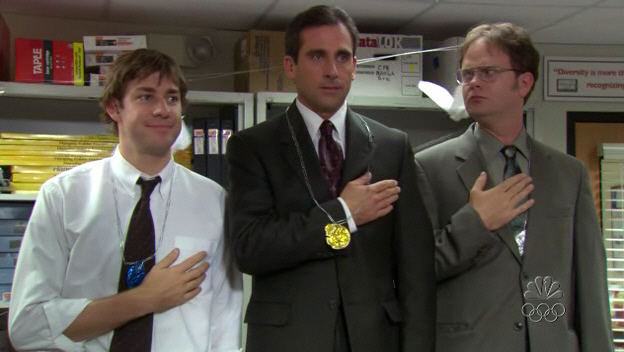 As an office employee, you may seek to keep all thoughts of work on the back burner as soon as begin the daily commute home. But comic relief often serves as the best solution to work stress, which is perhaps why, even after its finale, The Office remains such a popular television series. Next time you're feeling anxious about that big 'rundown' or struggling to recall the best of the office at which you're currently employed, check out one of these hilarious Office episodes:
1. Office Olympics
When the cat's away, the mice play — or at least, Jim and Pam stage elaborate Olympic ceremonies. Between coffee cup races, paper football flicking and yogurt cap medals, this episode can serve as excellent inspiration for future bonding activities at your place of employment.
2. Beach Games
Another great idea for employee bonding? Enjoying a beach field trip, such as the disastrous beach visit featured in season three of The Office. Sumo wrestling and fire walking are not required, although; if they appeal to your Office-loving coworkers, why not give 'em a try?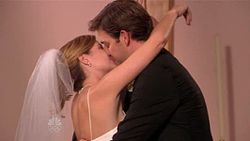 3. Niagara
At the pinnacle of Jim and Pam aww moments stands Niagara, the two-part episode in which the beloved couple ditched their own wedding ceremony in order to experience marriage on their terms.
4. Scott's Tots
Once again showing that he's both clueless and kindhearted, Michael attempts to backpedal on a massive scholarship promise in hopes of improving high school graduation rates. Hilarity ensues!
5. Search Committee
Yes, the best of The Office antics usually took place under the supervision of Michael Scott, but there's plenty of great post-Michael episodes as well. For example, in Search Committee, viewers enjoyed cameos from Ray Romano and Jim Carrey. What could be better?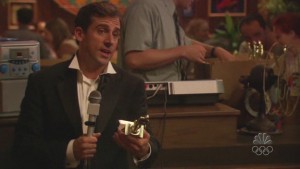 6. The Dundies
Michael Scott loves employee awards, and, while his distinctions are not always politically correct, the concept of recognizing talented individuals does hold some merit. Of course, everyone's favorite part of this episode is the steamy kiss between Jim and Pam.
7. Michael's Last Dundies
Much has changed from season two's Dundies to season seven's version, but the ridiculousness of the awards remains the same as ever. And as one of Michael's last episodes, it's all the more poignant.
8. Goodbye Michael
Although not actually a series finale, Goodbye Michael seems a bit like the ending to The Office, Part 1. With brief goodbyes and rehashing of old jokes, it feels like the send-off Michael deserves.
9. Mrs. California
This is a Dwight-heavy episode with a particularly hilarious back-story involving "Dwight Schrute's Gym For Muscles." And of course, Andy Bernard's catch-22 makes for a great triangle of awkwardness.
10. Finale
Aptly named, Finale does feel like fan service at times, but that doesn't stop it from being a very touching end to a great series. Plus, the return of Michael Scott is definitely a good thing!