Employee Recognition Gift Ideas for the Christmas Season
Christmas & Holiday Party Tips Employee Recognition Ideas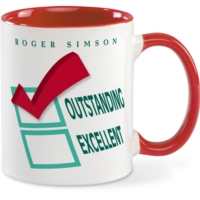 As a manager, you know that when your employees feel appreciated, they will identify more with the welfare of your business and produce higher quality work. It's important to provide positive feedback throughout the year, but the holiday season is an especially crucial time to let your staff know that you have noticed their hard work. Here are five creative employee recognition gift ideas:
Personalized coffee mug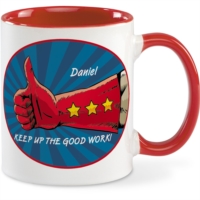 A personalized coffee mug is something your staff person will see and handle every day, and the message of appreciation will be at their fingertips even in the midst of stressful days. To add a bit of sparkle to the gift, fill the mug with little goodies before giving it to your employee.
Create a recognition certificate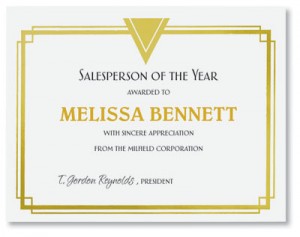 Validating your employee's efforts through one of PaperDirect's formal recognition certificates is a way to say that you are seriously grateful for their contributions. The official quality of such a certificate lends a momentous feeling to the occasion.
Take the employee out to lunch
Extend an invitation to lunch at an upscale restaurant and be sure to consult with the staff person about which day will work best for them. During lunch, keep conversation fun and easygoing, so that your employee doesn't feel put on the spot to demonstrate high performance levels while they're eating. If possible, allow a bit of extra time for this lunch; go ahead and order dessert and coffee. Even fifteen extra minutes will communicate a sense of special recognition to your employee.
Give a gift you've grown or made
Do you have a fruit tree or flower garden at home? Do you like to bake? Sometimes the clearest way to honor the time and effort your staff member contributes is to give some of your own time back to that person. This type of gift acknowledges your common humanity and softens the power differential between the two of you.
Put a commendation letter in their HR file
As wonderful as your employee may be, it's likely that sooner or later the person will move on to another position. When you put a letter in their file (and give them a copy on paper as well), you are providing a solid boost for their future. Wherever they choose to take their skills in the future, your letter will be a testament to the high caliber of their work.
If you're looking for ways to offer creative recognition to your employees, PaperDirect has a style and idea that will suit the occasion.