How to Motivate Employees to Stay on Task Before Christmas Vacation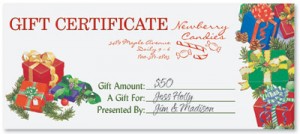 As a business manager, you know there are certain times of the year when your employees are more productive. One of those times when employee productivity may wane is right before a Christmas break or holiday vacation. Between festive parties, yummy goodies in the office, buying gifts, and preparing for the holidays, the holiday season can have many employees thinking about everything and anything besides work.
Despite the holidays, all successful business owners know that it is vital to motivate employees year round, not just at certain times of the year. Here are a few practical tips on how to motivate employees during the holiday season:
1) Hold December or January employee reviews. Employees seem to step up their game before their annual review. When employees know that their review (and possible pay raise) are just around the corner, they won't slack off during the holidays.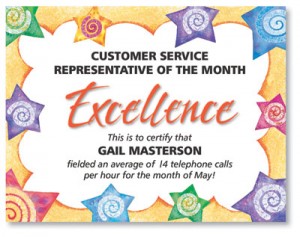 2) Show your appreciation. Nothing motivates an employee more than showing that you appreciate the work they do. Customized employee standard certificates are an affordable and thoughtful way to let an employee know that you recognize their hard work.
3) Host an out-of-office holiday gathering. Many people are naturally in extra good spirits around the holidays. This tends to lead to more socialization around the water cooler than usual, resulting in less employee productivity overall. By hosting an out-of-office holiday party, you're conveying the message that there is a time and place for celebrating the holidays, which isn't in the office during work hours.
4) Review end-of-year goals. Goals are a great way to keep employees motivated and on track. While the progress of goals should be monitored throughout the year, a end-of-year goal check might just be the thing needed to motivate an employee to stay on task before their Christmas vacation.
5) Give a holiday bonus. Money is another almost foolproof way of motivating employees, whether it's the holiday season or not. But when you tie in a holiday bonus to the holiday season, employees can associate quality work with their holiday bonus.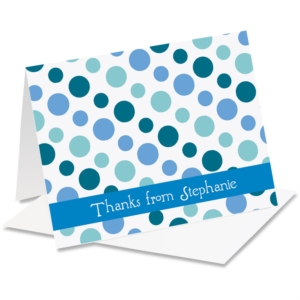 Remember, every employee is unique and is motivated differently. Some employees thrive on recognition via a card or certificate, while others simply need a literal pat on the back. The good news is that at PaperDirect, we have a variety of options to motivate employees, whether that's a customized post-it note, informal personalized thank you card, or the more formal standard certificate.