Funny (but Appropriate) White Elephant Gift Ideas
Christmas & Holiday Party Tips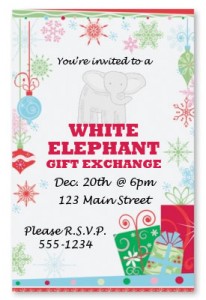 Spice up any office Christmas party with a white elephant gift exchange where each employee brings a creative or funny gift to play a ridiculous swapping and stealing game. The success of the event depends largely on whether people manage to find the balance of gifts that are funny, yet still appropriate for the setting. Try some of these funny white elephant gift ideas that are sure to get at least a few laughs after they're opened.
Batteries with toy not included: People get plenty of gifts that require batteries but have small print on the box saying "batteries not included." This time, do the reverse for your white elephant gift. Doctor up a package of batteries to make sure the recipient sees your "toy not included" message.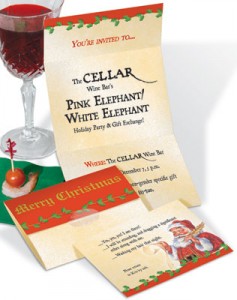 Coupon to give away a task: The boss is really the only one with the authority to create this gift, but it may be a popular one for employees to try to steal from each other. To limit abuse of the privilege, specify that the task must take an hour or less to complete and that the boss will do it.
Tickets to the gun show: Make a play on the classic cheesy pick-up line and print tickets to attend the best gun show in town. For bonus points, add a hand-drawn set of guns on the tickets, and maybe even a cheap frame to hang the tickets in a cubicle.
Ridiculous wall calendar: These days, you can find a wall calendar focused on just about any theme. Go beyond the classic kittens or pretty landscapes and branch out into a calendar of piglets, honey badgers, or firemen.
Anything with bacon: For some reason, bacon is an easy way to turn any gift into one that will get a few laughs. These days, you can buy bacon-flavored salt, chocolate with bacon bits in it, and even bacon-scented soap. Pick your favorite to wrap up a funny white elephant gift.
As seen on TV gifts: Just about anything in an "As seen on TV" box will make a perfect white elephant gift. These items are only useful to a miniscule fraction of the population, and everyone else gets a good laugh as they wonder who would have ever bothered to market the item on TV.