How to Avoid Employee Burnout between Christmas and Memorial Day
Recognition & Motivation Ideas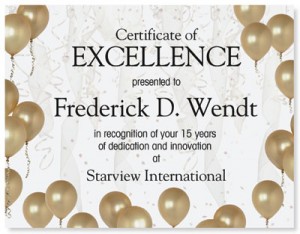 If you let the daily work grind take its toll, it can lead to a drop in productivity and employee burnout. This is especially true between the Christmas holiday and Memorial Day, as it's the longest stretch of the year without any extended holiday time off.
So how can you keep employees fresh, motivated and productive during the "dog days" of the work year? Here's a look at a few tips and suggestions:
Encouragement and praise:
You should be your workers' biggest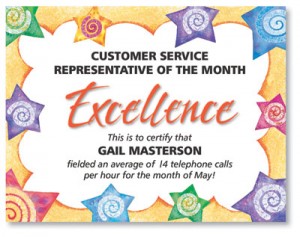 cheerleader. So be sure to encourage your employees and, just as importantly, be sure to praise them when they meet – or exceed – their goals. You can praise employees verbally, with award certificates and with salary bonuses.
Refresher days:
It's a long stretch of work days between Christmas and Memorial Day and the regular weekend rejuvenations may not cut it. So consider introducing mandatory "refresher days" that your workers need to use during this period of time. This shows you appreciate their hard work and gives them an additional day off or two to rest and relax to prevent employee burnout.
Have fun:
Sure, your office probably already has a "casual Friday," but consider introducing other themed days to your workers to help break up the monotony of the regular work week. Ideas might be a pajama day, sports spirit day or a costume day.
Happy hour:
No, we're not condoning drinking on the job, but it sure would brighten the day of a lot of workers – not to mention put you in their good graces – if you closed the office early one day and treated everyone to a drink or two at the local happy hour. If your office isn't into the bar scene, head to an ice cream parlor or pizza place.
Schedule company activities:
Boost employee morale by organizing group, team-building events. Even something as simple as walking over to the nearest baseball diamond for a game of softball at lunch can be a big boost for many employees.
Turn it over to the pros:
Consider bringing in a mental health expert to hold a class for your employees on burnout, what it can mean in your work and personal life, and how to prevent it. By educating people about the signs and consequences of burnout, you're being proactive in addressing it with your employees and likely preventing it from happening.
Burnout may not just lead to a drop in productivity, but a high turnover rate. That's why it's important to take the necessary steps to prevent it from happening.