Inspired Ways to Use Canning Jars at Your Wedding
Just about everyone (including us here at PaperDirect) is head-over-heels over canning jar ideas, crafts, and décor so incorporating them into a wedding is the perfect match!  We love the sense of Americana and visions they evoke–, visions of savvy citizens putting up staples, generations of children catching fireflies, Aunt Bee's pickles, and lemonade so cold it freezes your teeth.
Yes indeed, that is the stuff love is made of.
Now we lift our glass (a canning jar, of course) to love and weddings, and offer you some fabulous ways to incorporate this simply marvelous piece of ingenuity into your wedding.
Centerpieces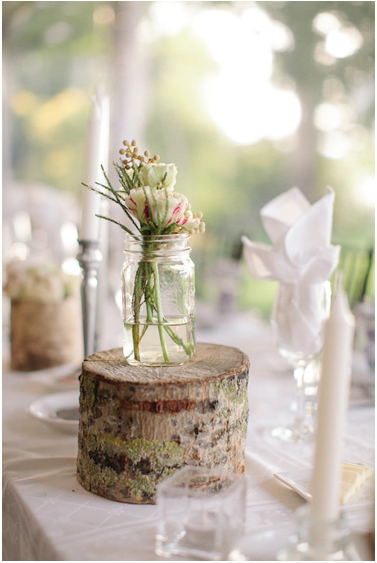 The ways to use canning jars as a centerpiece are endless with results from elegant to rustically beautiful.  Some of our favorites include these uses as center pieces.
Here is an idea for a beautiful centerpiece using a mossy tree cutting, canning jars and flowers, and another use fit for even the most refined wedding.
We love that you can incorporate stunning blasts of color like in this example using these bright yellow and blue flowers and colored glass stones.
Canning Jar Wedding Favors
Wedding favors are always so much fun!
Not only is it nice to give guests a keepsake for your special day, you can tell a fun story of who you met, common interests, or the theme of the wedding.
Canning jars as wedding favors hold a world of beautiful possibilities.  Some of our favorites include this canning jar wedding favor, hot coco mix in a jar—perfect for the winter wedding!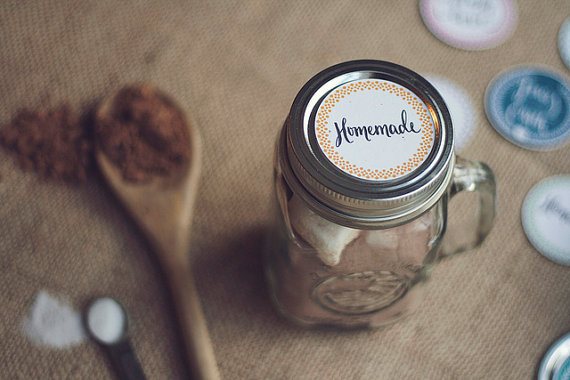 We also love the idea of filling the jar with sweets, and writing the date on the jar lid, as they do here in this canning jar wedding favor idea.
Canning Jar Aisle Runners
What could be prettier than a bride walking down the aisle which is lined by mason filled with flowers?  Whether you paint the jars, hang, or decorate them, they are a delightful way to highlight the special event.
Canning Jar Lighting
Wouldn't it be romantic to light the way for an outdoor evening wedding with these rustic hangers? From candles and tea lights to hanging twinkle lights, we love them all. This canning jar oil lantern had us all feeling in love.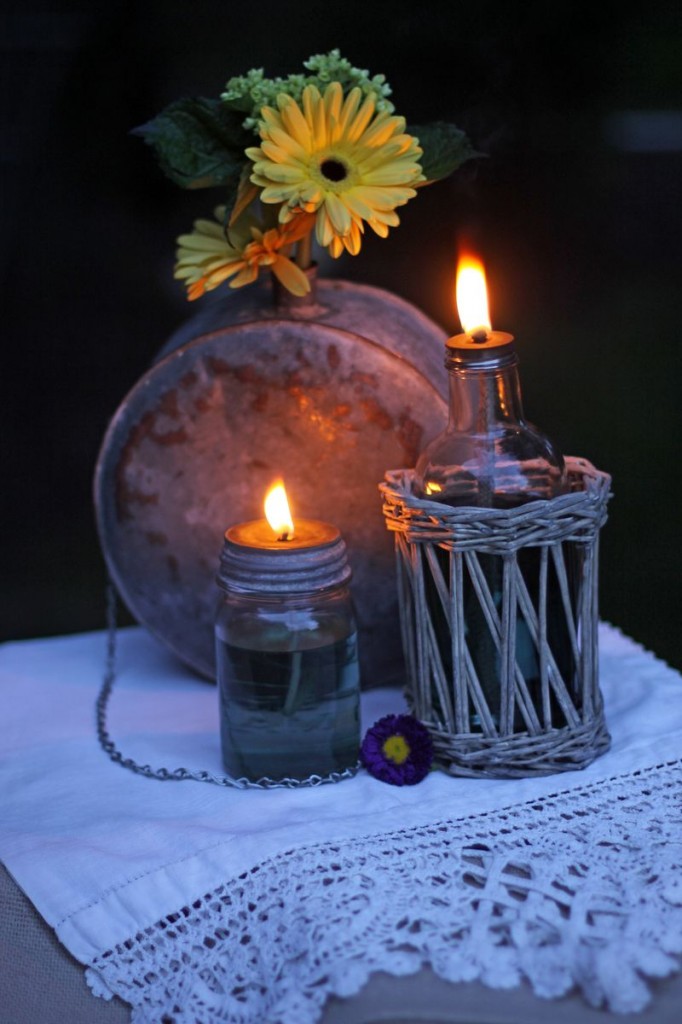 Canning Jar Cups
Of course no list of canning jar uses could be complete without mentioning using them as beverage containers!  There are many ways to personalize them (you'll want guest to be able to identify their own) such as paint, pens, and personalized labels and make it tons of fun. We loved this idea, using a chalkboard.
Let us know how you use canning jars! We'd love to hear!